Don't you just love the ice cream season upon us and HOT...HOT sunny weather... Don't you?!
I'm a summer girl all the way and I'm so glad it's August. Oh plus, how fun that fall is next!
I totally enjoy this time of year and am sad when it goes.
Today I have something crafty for you, being that it's the first of the month and I'm GCD's Coordinator.
The "something crafty"
is a good one
.
I won't tease you anymore, so here it is:

So.... Did you love it?!!!
What was your favorite part???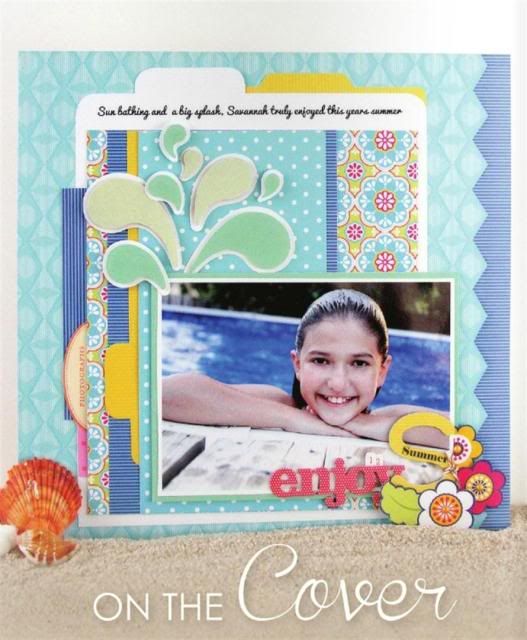 Using the Flower Child collection, I made the cover layout. Didn't the water splashes turn out so fun?
You should totally add them to a summer or pool layout.
The photo is of my spunky, adorable niece Savannah. I just love her so much.
You can see the full collection on the back of the magazine.
See you all tomorrow.
~H