Have you ever had one of those weeks with your kids???
My boys have always gotten along. I'm not joking... they really have. I hear moms say "I can't wait for them to go back to school" and that was never me. Something however snapped in the Sonboul home this last week...while home for Spring Break.
These two have gotten in more trouble then they ever have and every 5 minutes someone was hurt and crying. Needless to say... holy moly what a week it's been. I gave them things to do and we went to visit fun places. So it's not like they were bored. I'm a 100% believe that when kids get in trouble...they just need something to keep them busy. However this last week it didn't matter what I tried, they still fought and got in big trouble all week long.
I got to thinking and decided...this mama will be putting a stop to it! This is because even though we are in a new week, it's carrying over with the same issues. HELL WEEK you ask? Well I thought these boys needed to be reminded that we "their parents" have the last say and that I will not allow them to run wild. Hell week means, no TV, no games, not a mess allowed on their floor, no fighting, no wondering off at the store, no talking back and no anything else that I'll have to get upset over! They will be cleaning, homework, 5 minute showers, no playing around at dinner time, they may only read books for internment on down time, and they are in bed at 7pm! Basically no fun for 7 days and because I want them to see how much longer they have, I made a ring count down.
Daily, I give them 10 points and if they get down to no points... they get in big time trouble ei: Have to eat something they hate or go to bed early. "Hell Week" is a name that the military uses in their last few weeks of training. They push the boys to be their best and so, I thought this strictness might work for "talking back" and "hurting each other" way too much!
Listen, I'm sure you might be thinking "she's crazy", but I don't care! I believe that parents rule the home and not sassy kids. Sometimes we need reminders for life's rules and that is exactly what this week will be. If they figure it out and start to listen better, I'll be nicer... if they push towards the naught, then I punish. I remember my dad doing simpler things to this and we all figured it out real fast. So here is hopping they do the same and figure it out. Yep they even did this last week...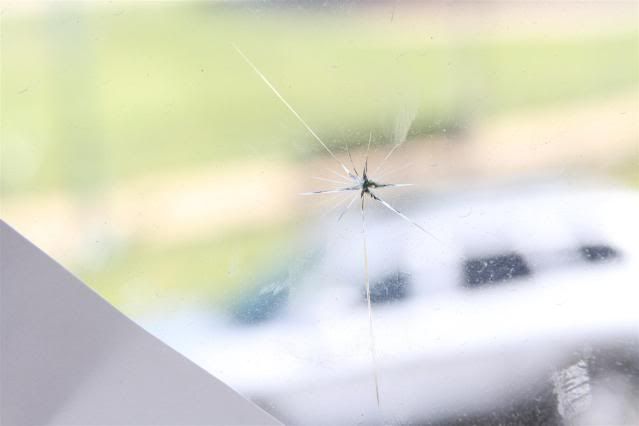 So naughty right?! It's the window in their room. I'm sure it's going to cost over $200 to fix. We have the money to fix it, but it is lame that we have to fork out our money for something like this. Today we are going through all the toys. It's "clean out time" and I will have no mercy! I'm sick of asking them to pick up the same things again and again and hearing "I can't find it". If they have too much stuff... no prob... we'll just get rid of things. I'm taking motherhood by the bullhorns and showing them how our home will be!
I'll let you know how it goes. Again, this behavior is normally not them and this is why I'm acting upon it so fast. This might be because Bradley is starting up "manhood" and is going through a "change", or just because they decided "nice" isn't cool anymore. Whatever it is... I will not allow my kids to be this crazy!
Wish me luck this week, because my patients will need it.