Okay here it is....
I know right?! You can see why Mr. Sonboul said what he said (
in this post
). lol
Now given...
You can tell the show's team has been helping her out and the Michelle on the right, has taking a step in the right direction. She looks like a mom with a fresher look to her. Even though this hair style is outdated! haha

Remember when I said the "messy bun was the way to go"?
it's so much better right?
now let's recap
- I wanted a fresh look and to not look like a frumpy mom, but I made a bad choice.
-Time can fix everything and thanks heavens that hair can grow. Thanks Heavens!
And just so you can see the difference in the photos, I placed them next to each other.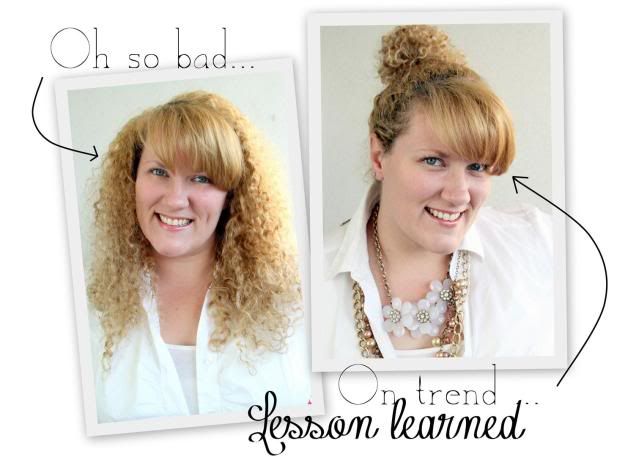 ...The End