Can you see the resemblance?
From the wild hair, to the toothy smile...
This is my son and man does he ever look like me.

I was talking to Mr. Sonboul the other day and said
"I'm going to put our pics side by side (of me at 4 and him at 4)".
Right away it was obvious that this little guy and I could be twins.
And the best part is...
he got my personality too :)
I love you Senor Calvin!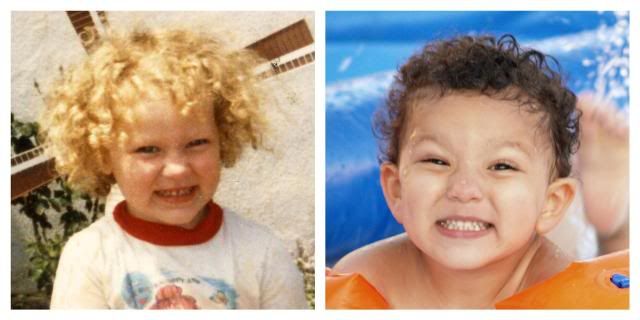 Now here is another layout I just made :)
As I put the finishing touches on it and sat back, I loved it so much and I think this is my new
fav. It's kinda weird too, because I never use paint like this.
Thanks for visiting again.
Now I'm off to shop in Down Town LA for the upcoming
CHA Winter Show.
I'm so excited to be showing my collection there.
It's a dream come true!!!