Hello Monday :)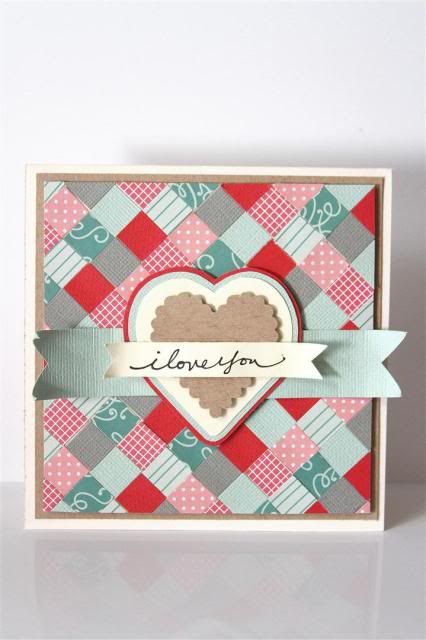 I'm in love with love
and Valentine's Day is officially 30 days away.
I've got a ton of fun things planned and I'm planning on posting them here each day.
Just like this card I made for
American Crafts
.
It was really easy to make and perfect to make from scraps.
One last thing.
I've decided to make a new playlist of some "lovey dovey" music that I again "love".
It will be up from now until Feb 15th :)
I hope you enjoy it.