(A sign outside of our Target)
Most people think that they have to line up at midnight to get the good stuff, but I'm going to let you in on a secret. When I was younger I worked at Target and a few other stores and plus all the years of doing black Friday I've learned a few things.
1) you can just order your sales items online, but that can lead to the site crashing and them selling out.
2) You can stand in line on Thanksgiving night and wait in the cold and deal with the pushing and shoving.
3) or you can do what I did this year. Wait until 4 am and then go. By this time the stores have slowed down and the next big rush doesn't come until 6am. The employees at 4am bring out more of the items that "seem" to be all gone (they do this for safety reasons) and you will still be able to get the items on sale.
I got up with my niece Abbie and headed to Target. We walked in, there was tons of new palettes filled with all the items I wanted to buy on sale :), and when we got to the check out I walked right up and cashed out. In fact the cashiers where begging us to come to them. If you are a Black Friday shopper like me... try this next year and you will see how amazing it is to shop at 4am.
Abbie took this fassy pic of me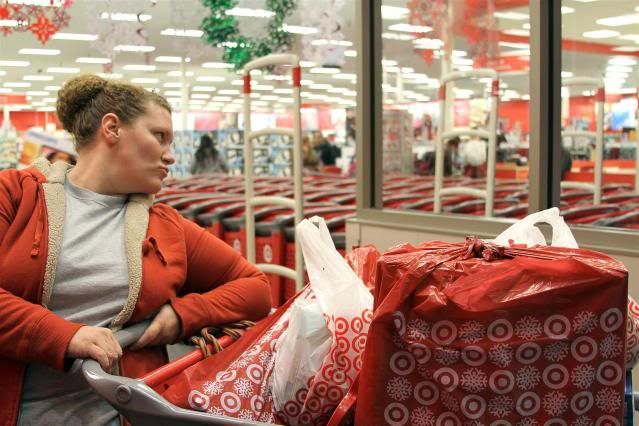 Later we met up with my Sister-in-law Leslie...whom I just love! She is so funny and a joy to hang out with. I took this photo of her as she was leaving. She also got everything on her list :)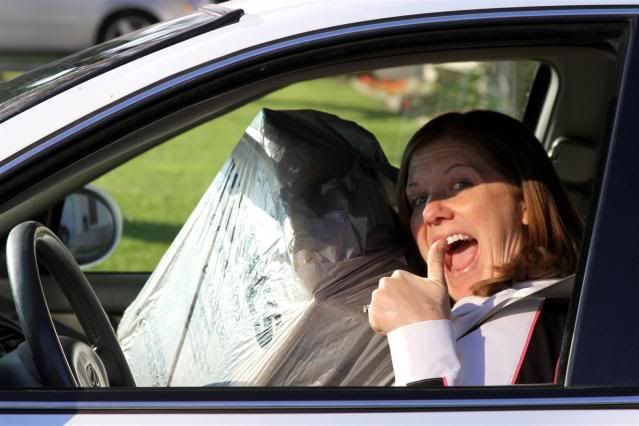 On Thanksgiving day I took this picture of the boys. It's amazing that this year it really feels like fall in California. I think it's because we have been dipping down into the 40's and the trees are finally doing their thing and changing in color. On Thanksgiving morning I went out for a brisk walk to burn calories and I was pretty much the only one out there. The leaves were blowing around on the ground and crunching under my feet and the air was super crisp. Oh we also got in a game or two or Ultimate Frisbee and tennis. Haha can you tell we are trying to be healthy.
Now onto the ear issue...yes I need a tissue! :)
About 2 weeks ago I had a cold and it settled behind my eardrum. This has happened before and I lost my hearing in my ear for a few days. I didn't really notice my ear was bothering me because I had a big time allergic reaction to laundry soap. I am really allergic to it! So from Tuesday-Saturday I was taking Benadryl. Well, on Saturday the hives and swelling stopped and so I cut down on the meds only to find out that my ear had a BIG OL' nasty infection. By Saturday night I felt like someone was ramming a stick in my ear. Luckily I got a hold of my Doc and I'm now talking a prescription for it. So... this thanksgiving I thought of two more things I'm really grateful for... Benadryl and Doctors on call.
And to end this post, here is a layout I made using all Basic Grey products. This pictures was taken last year in the snow. Yet another one of our traditions.