It took the whole day to set it all up, but when I was done and the food was smelling delicious... it was all worth it. As I was setting it all up, all our neighbors keep asking me "what are you doing up there?" "What's that for?" I let a few of them come over and see what we were doing and here is what they saw. Our Fancy Back To School family dinner.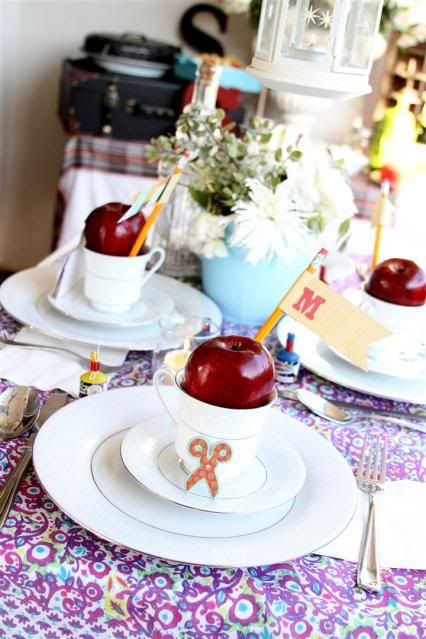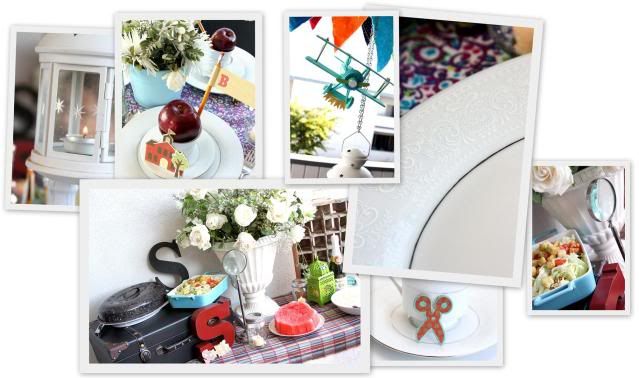 A table set for four using our fine china and wedding serving set, way too many decorations (or maybe not enough decorations ;), yummy food and a school themed party.
What was on the menu
-Roast Beef
-Mashed Potatoes
-Carrots
-Watermelon
-Salad
-Chocolate Cream Pie
-Martinellis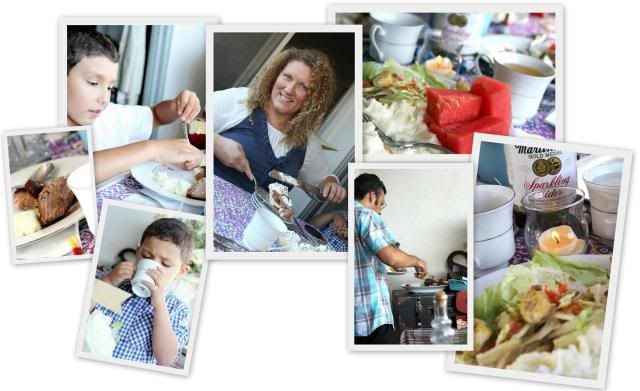 Here is Calvin devouring the watermelon with his chubby cheeks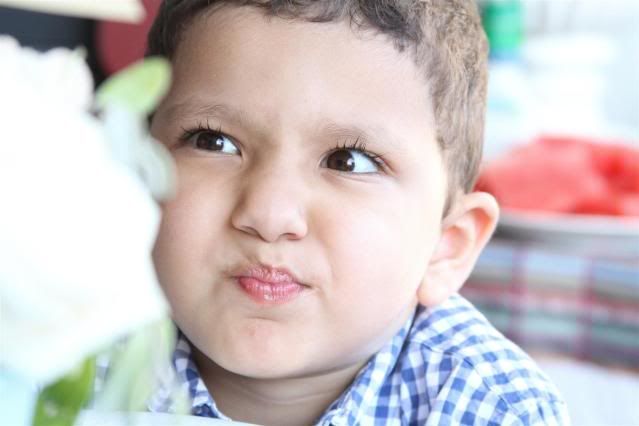 I think the best part of all of it was when Mr. Sonboul came home. He said "wow...this looks so nice" and my heart went a happy bump,bump. Don't you just love it when your family appreciates your hard work?!
We all sat down, said a prayer and the feast began.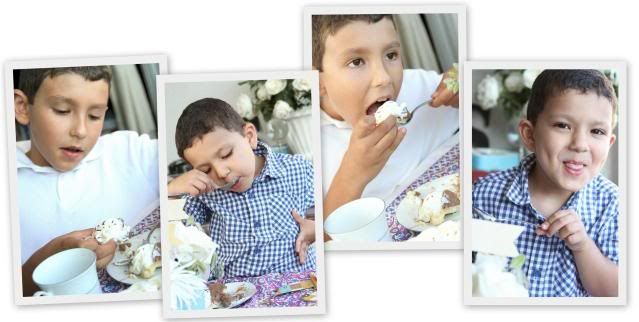 I just love
nie nie
for inspiring this new family tradition! As we sat around the table talking and enjoying each other's company, my heart was full and felt so blessed. When dinner was done and the pie was eaten up, Mr. Sonboul talked to the boys about our word/theme for this school year. The word we chose was
and here he is doing an object lesson for the theme
For sure you will hear me talking about that throughout this new school year. Tonight we find our who Bradley's and Calvin's teachers are. I'm excited to see who is in their class and what room they'll be in. I'm excited to see Bradley high 5 his friends and Calvin's big smile when we show him his room.
Then came the party poppers....which the boys loved!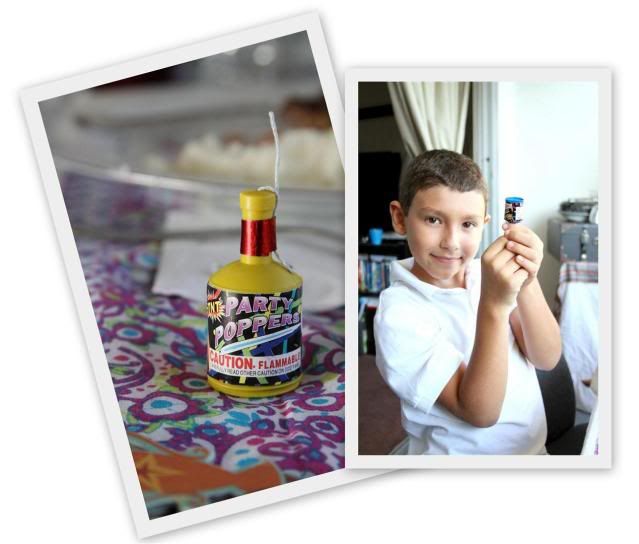 And last... Daddy gave the boys a father blessing for the new school year. The blessing were beautiful and they brought me peace. Thanks Mr.S for doing that part and being a worthy Priesthood holding in our home.
Yes, I think this is a tradition that we will keep forever. Yes... I really think so.