A few months ago this layout was picked up by Creating Keepsakes for their Aug 2011 issue.
This whole article is about Grandmothers, which I thought was so cute and fresh. I mean, how often do you scrapbook your grandmother or grandfather? In fact this whole issue was pretty darn good and I have another layout in it at the very end.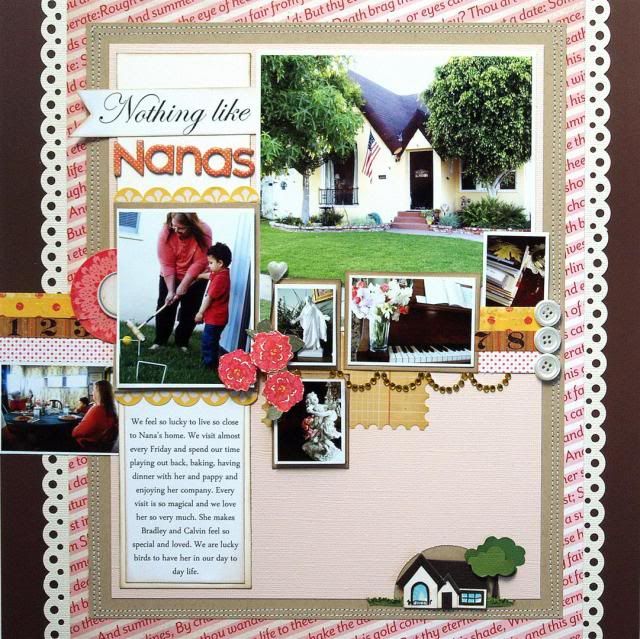 So here is the layout. As you can see I hand cut a mini house that looks just like my mom and dad's home. I love this home, because I grew up there! Now that I have children my boys love it and think it is so magical...because it is!
I love that photo of mom teaching Calvin how to play croquet. I took these photos on a night we had dinner with them. I love having dinner there, because my mom makes the best food. Plus, she was my biggest supporter of me becoming a vegetarian. Thanks again mom for not making me eat meat. That alone buys you big time points with me ;)
Here are all the small details, which I just love to pile on a layout. I heart the little embellishments on a layout and feel they are the finishing touches to a perfect pages.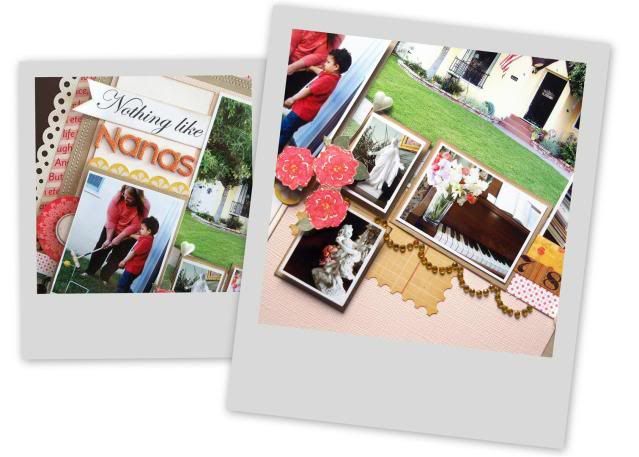 To see this layout and the other layout, make sure to pick up the Creating Keepsake Aug 2011 issue.