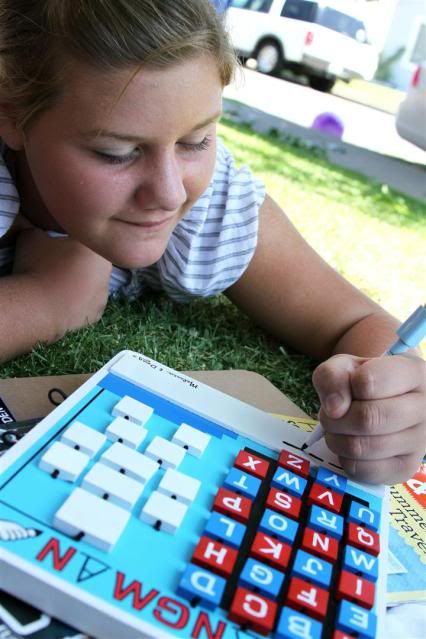 I love finding little activity travel sets for my boys and Michael's has a GREAT section in the kids craft section. I found this AWESOME hangman set for about $12.00 and my boys just love it. They also have tons of other fun things. If you have a Michael's by you, you need to check them out. These keep my boys busy whereever we go, which keeps the peace. The tiles are on elastic strings, so you can flip them around. Sure you can use papers to play hangman, but using this will allow you to go green and the boys love flipping the tiles.
Also for today, I have a layout to share. I used my Studio Calico kits to create it. I finally had time to scrap these photos of Jason and Calvin, which makes me happy. I stuck with teals and corals for this layout, which come from their shirts. I also kept the layout kinda simple and used big layers. This makes the layout look full.
This layout took me 45 mins to make and here is a closeup of the layout. lol I've been saving this Polaroid chipboard camera from Cosmo Cricket forever and I finally used it here. It makes me happy!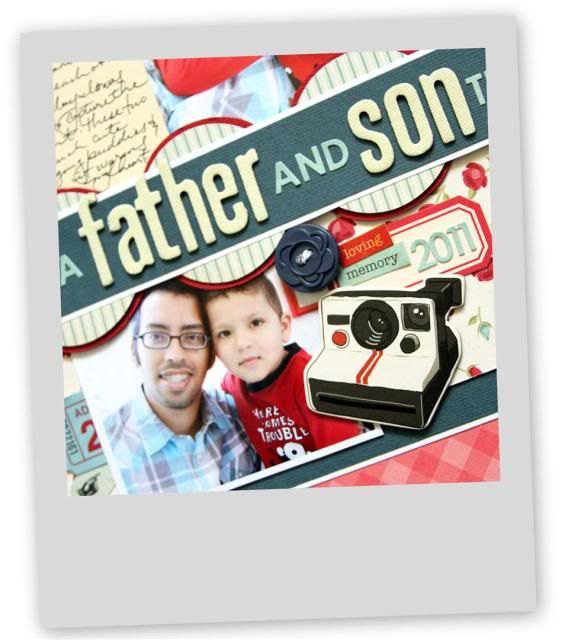 Do you ever save things forever... looking for the perfect time to use them?