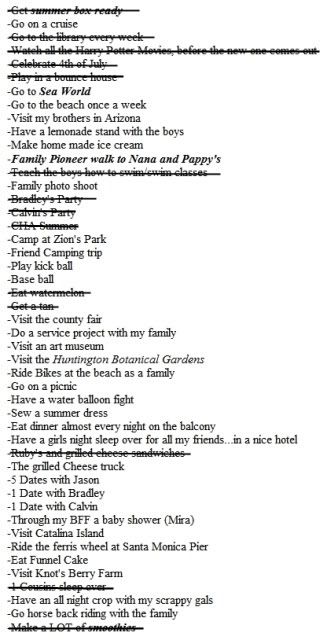 So, we've checke off more stuff from our summer list. We watched all the old Harry Potter movies(they are so good) and Jason and I are going on a date this week to watch the last one. I'm so excited about that date!
Calvin had a little party, We had cousin Spencer Spend the night for almost a whole week (6 days), we've made more smoothies then I can count-yum! AND we played in a bouncer at
Shemaine Smith's daughter's birthday party
.
This next week and the 4th week of this month we have so many fun things planned. We will be crossing off most of the rest of these items :) WOOHOO summer! I can't believe it's almost over and that Bradley goes back to school in less then a month. However, I look forward to school shopping and new fall clothes.
OH plus, I've lost 5 more lbs and to celebrate it...these beauties are on the way to me.
These creamy tons make me very happy!
~H