I know that Christmas is months away, but I wanted to take a minute to share this project I made for We R Memory Keepers. It's a kit that has directions for a Christmas tree and I was asked to try and make it into something else. So I decided to make a little home. The 25 days were counted out in the boxes and there was the perfect amount for the walls and day 25 is the chimney.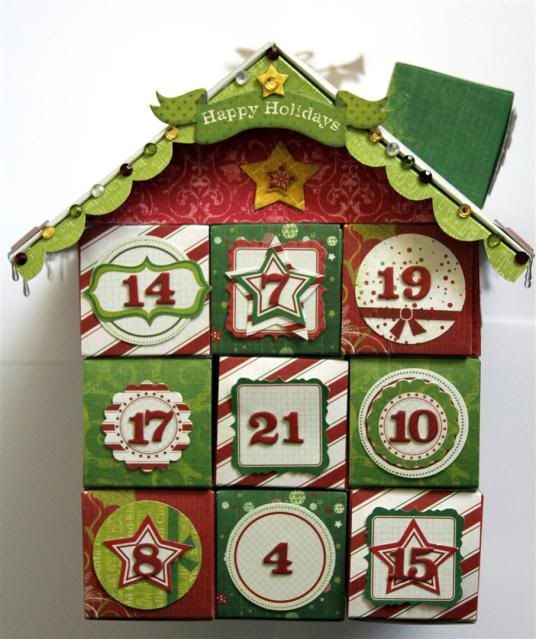 I made the roof from Cardstock and then cut a hole for the 25th box. I really wanted the house to have icicles, so I pulled out my hot glue gun and allowed the glue to drip... VERY SLOWLY down. I also blew cool air on it, to slow it down.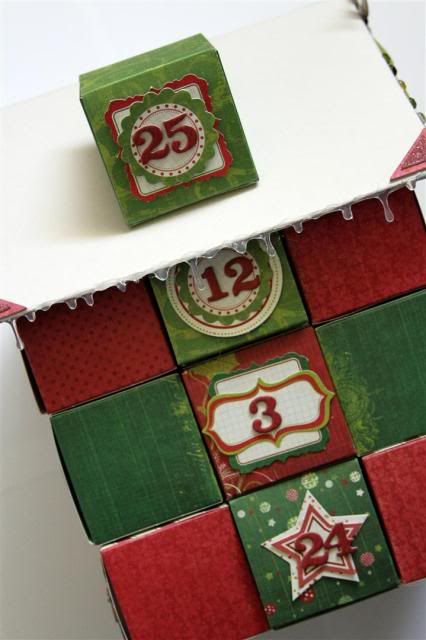 When I was done, it looked like this.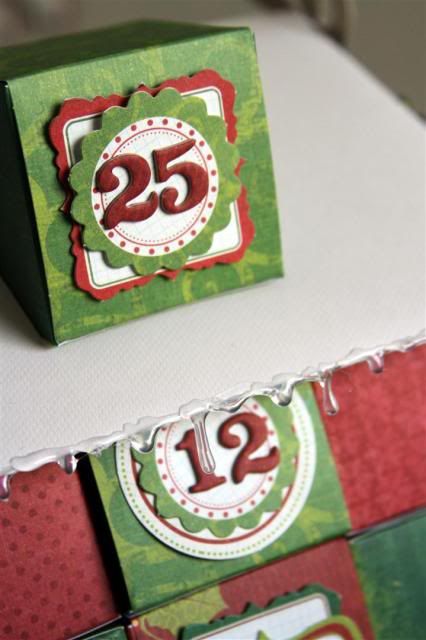 So, even though Christmas is a ways away, made this little house will inspire you to create one of your own. Thanks for looking
~H