My little family LOVES pizza... lol well the boys and I LOVE pizza and Jason a.k.a. "daddy" LIKES pizza(with ice cold root beer).
We probably eat it once every other week and the week we don't eat it, the boys and I think about eating it. There is something about it's cheesy goodness. yum yum :)
While on a trip, we found a delightful pizza shop in Mount Zion's park. Because most hikers are vegetarian's, this pizza shop had some of the best vegetarian pizza I've ever had! Oh, if you didn't know... I'm a vegetarian :) My post tomorrow will be all about "how I became a veggie gal".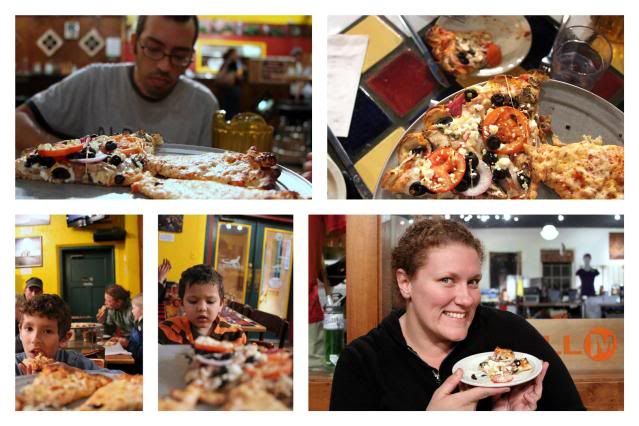 Anyways, 1/2 of this pizza was called the Tree hugger (the other 1/2 was cheese so the boys didn't freak out over the olives). Oh my word... it was so dang good and now I keep dreaming about this darn pizza shop!