I have been crafting for 3 weeks now, trying to get everything ready for CHA and today I'm driving to down town LA to shop for fabric. I'm doing all the sewing for the GCD Studios booth, so I'm busy like a little bee!
In fact, I'm working so hard that I woke up at 4am to finish something for GCD. I'll show you all the project in a few days.
Anyways, here is a new layout I made for
Crate Paper
On this little layout... the airplane swings by the string and the pinwheel spins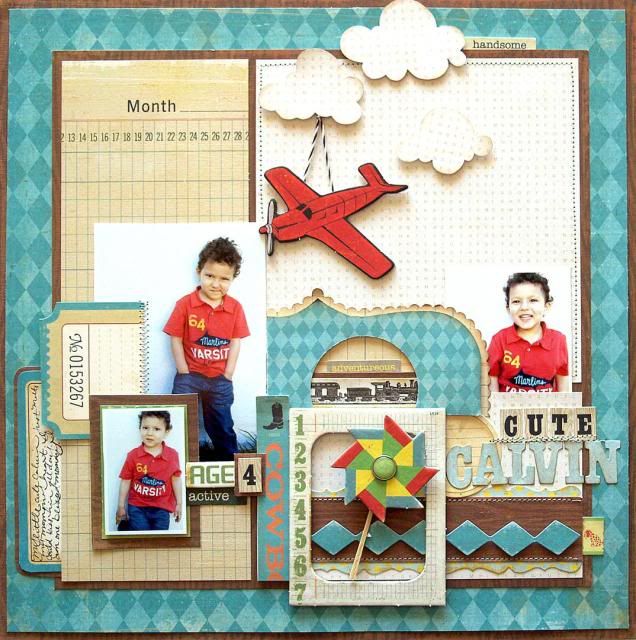 Thanks for looking. I'll be back later with more CHA layouts/projects.
~H