Our Church/Ward had a FUN Jammie party for Christmas. You were to wear your PJ's for a yummy morning breakfast with Santa. It was so much fun. A few days ago Jason said to me "I wonder if I could find those kid footsy jammies, but for adults?"
I took this as a mission!
AND I FOUND ONE! When I brought them home I showed Jason and he just laughed. I think he almost wished he didn't say it, because on the morning of the party I had to run to the store and he WOULD NOT GET OUT OF THE CAR haha.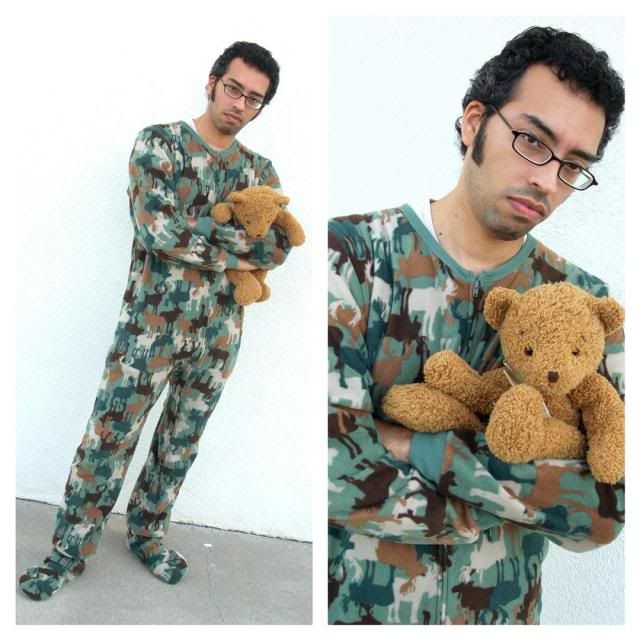 Once we got to the party everyone thought it was the funniest thing. I was so surprised that he went through with it, because it's so out of character for him. He also did this fun photo shoot with me. I have the best hubby., because silliness makes me so happy.
Also I took these photos of Nancy (Bryce the baby sitter's mom) Goodson, BECAUSE she had on the cutest Christmas sweater I've ever seen! I wanted to rip it off her back and run away with it :)