Hey everyone,
I feel like a lucky bird to help with this Creating Keepsakes Blog Blitz.
CK has some yummy new "special issues" and if you leave a comment here, you will be entered into a chance to win these special issues.
They are packed full of ideas and I have a few layouts among the pages :)
The themes behind this issues are so dear to my scrappy heart. One is about "everyday life" and the other is about "stamping". I was so excited that they featured the Chipart tool in it.
GO GCD STUDIOS!
(don't forget to visit GCD this month. They are showing all their new releases!)
Here is the GCD Studios layout I did in it.
(This layout is all about my Dad and Bradley on "Heroes day/V.I.P. Day" at his school.)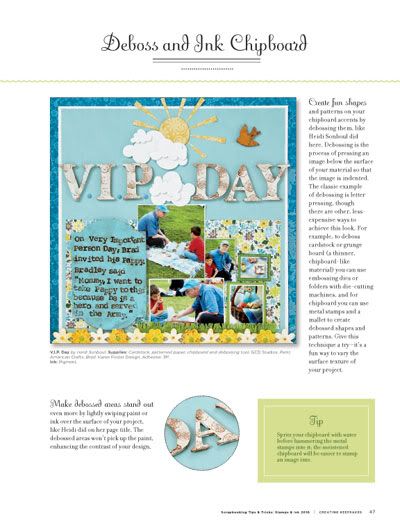 Also, CK was so sweet to offer
15% off all items in the store
. Just use this coupon code:
CKDT15
(expires 12/20/2010)
and here is a few links to the issues:
Stamp issue in store:
http://www.shopscrapandpapercorner.com/product/Scrapbooking-Tips-and-Tricks-Stamps-and-Ink/new-arrivals
Stamp sneak peak:
http://www.creatingkeepsakes.com/articles/Scrapbooking_Tips___Tricks__Stamps___Ink
Everyday issue in store:
http://www.shopscrapandpapercorner.com/product/Scrapbooking-Everyday-Memories/new-arrivals
Everyday sneak peak:
http://www.creatingkeepsakes.com/articles/Scrapbooking_Everyday_Memories