I feel so blessed to have had family in town.
This past week we have done so many fun things as a group and I've taken so many pictures. which you know it's not a bad thing for a scrapper like me ;)
Monday:
We had a BIG O'L family home evening
Penny taught the lesson and I was in charge of the game. We played Out Burst (you have to buy this game. it's so much fun for big groups)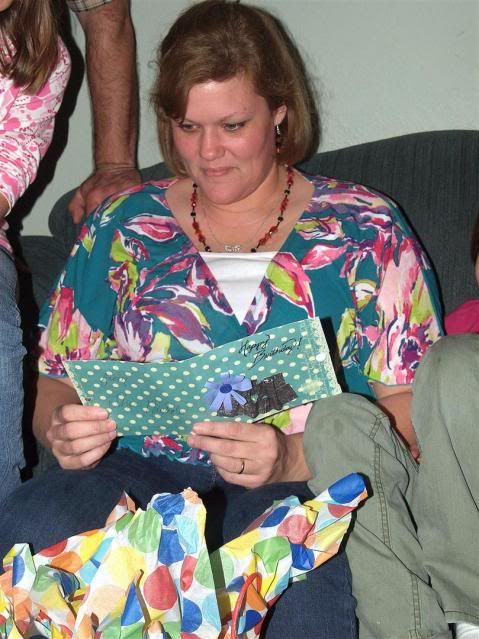 Because Tammy was travailing on her birthday to get here on time, we also celebrated her birthday with a little surprise party. However, I think she knew it was happening because she is too smart to pull one over on.
Tuesday:
After letting Abbie, Andrea, Alicia and Savannah sleep over from Monday, the girls and I had a fun scrappy morning. I also gave them all my old stuff from last season (papers and embellishments). The girls where in heaven and said "Your home is like a scrapbook store".
After I dropped them off Mira and I made veggie tamales :)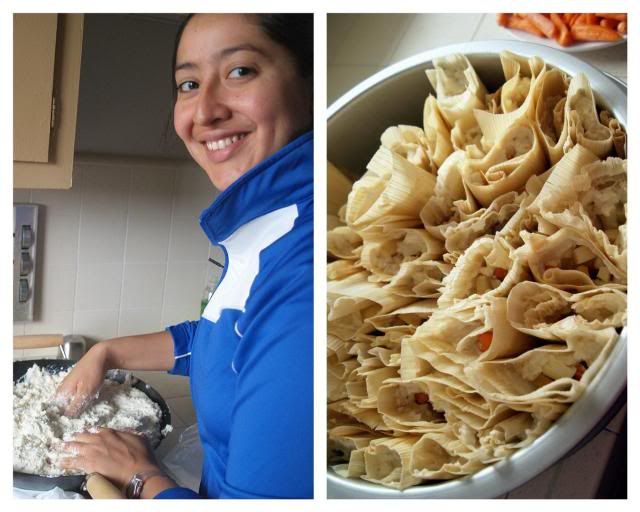 OH MY WORD... THEY ARE SO GOOD!
Oh and on this day Priscila and Michael showed up (my niece and her boyfriend)
Wednesday:
Because Priscila and Michael are dating, Michael has been sleeping at our home all this week.
And this night we all went out to eat at souplantation.
Bummer I don't have a picture of dinner.
Thursday:
This day Frankie spent the night and we played the wii with Me, Jason, Michael and Frankie.
Man did we all get a work out from the boxing game AND might I add.... that I lasted the longest against Michael. We went 3 looong rounds.
Michael was so sweaty from kicking all our butts that he took a shower and while he did Frankie and I played a prank on him....
Friday:
This day was Christmas eve and I had a lot of fun things planned for our family.
Bryce came over early in the morning to help me make 8 shortbread houses. This is because we had a FUN house building contest.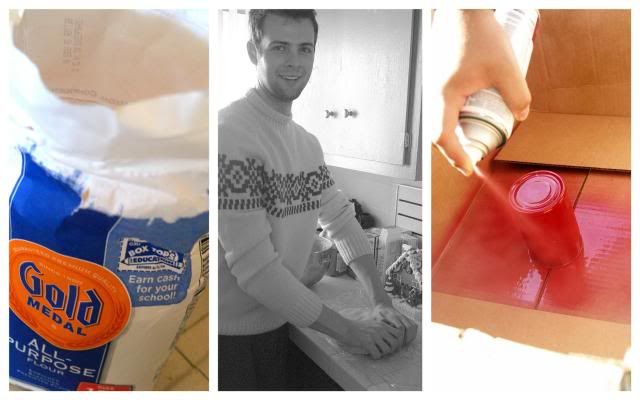 Frankie and I made a trophy for the contest.
Once we all got to mom and dad's we played a singing game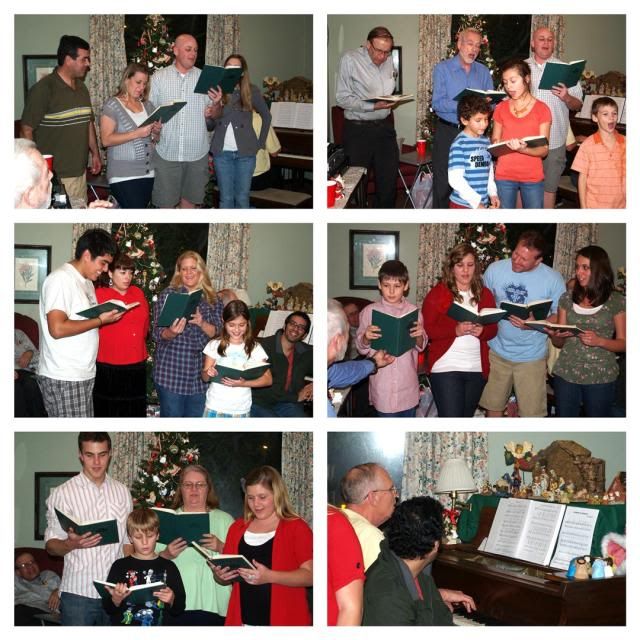 and here are all the homes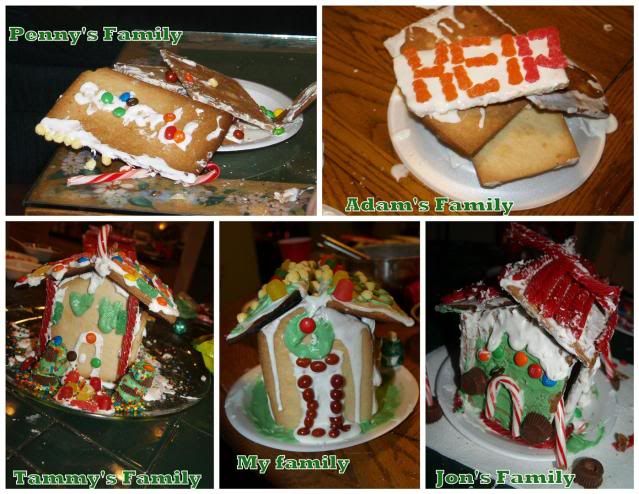 and Tammy's family won. Here is Guido and their trophy.
the most exciting part... Michael proposed to our Priscila and she said "YES"
I did a photo shoot with them and here are a few of them.
After all the kids opened the gifts, everyone went home for Santa to come :)
Saturday/ Christmas day:
The boys got up early like always and we opened gifts.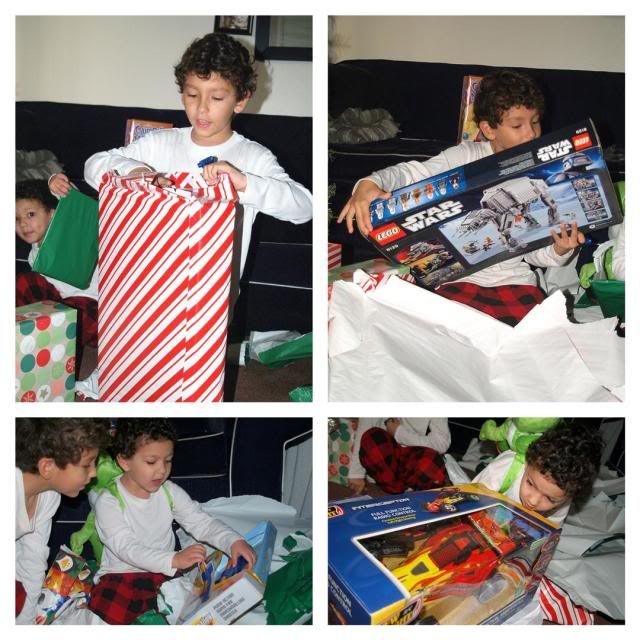 After that we went to Penny's for a luncheon. Her home was decorated so beautifully!
I took Priscial and Michael out to take picture again.
A picture with me and my man
Sunday:
we went to the LA temple to looked at the light and had hot chocolate with cookies. Yum.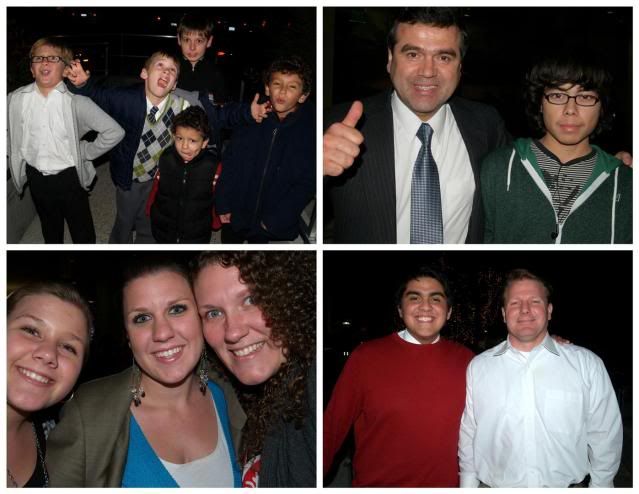 Today I am sick. There is no surprise there, being that I've been out way to late in the cold every night.
Okay that's the end for now. Sorry this post was so long. I just didn't want to leave anything out. Plus my nieces and nephews love seeing themselves on here.
The end!
~H