We pop 6 bags of pop corn
invite over 7 kids (plus my two kids = 9)
Paint-on 9 mustaches
Play hide and seek
Watch a kid movie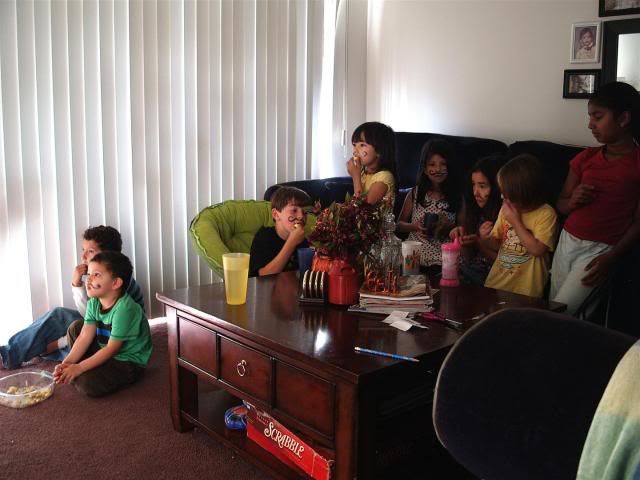 This was going to be a pj day, but Bradley said "mommy can we invite over a friend," and I couldn't resist! It was an over the top day with many kid melt downs, but I got through it all. At the end of the day (while laying in bed) Bradley said "Mommy, today was the best day ever!"
It was sooo worth it, just to make them happy! Oh the joy of being "Mommy"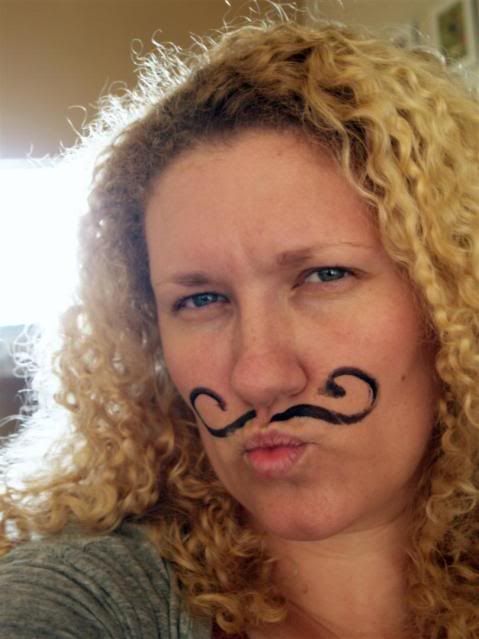 ~H