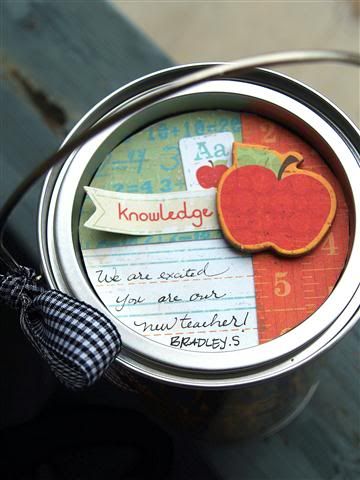 Most kids back east start school at the end of August, but for the kids in California... they start the beginning of September. My sweet little Bradley started the 2nd grade this year and I decided to make something special for the teach and the office ladies.
I love baking so I made yummy fall brownies and tied a ribbon on a healthy apple. I packed all the little treats into this CUTE container.
The top of the container is just a plan metal circle, so I decided to decorate it... because that's what a crafty mom does around school time ;)
First I cut a circle to fit in the metal top and then picked out 3 patterned papers I wanted to use. I cut them down to 3x4 inches.
I layered/adhered them on top of the brown circle. Then I flipped it over and cut along the circle line. This will give you a clean circle.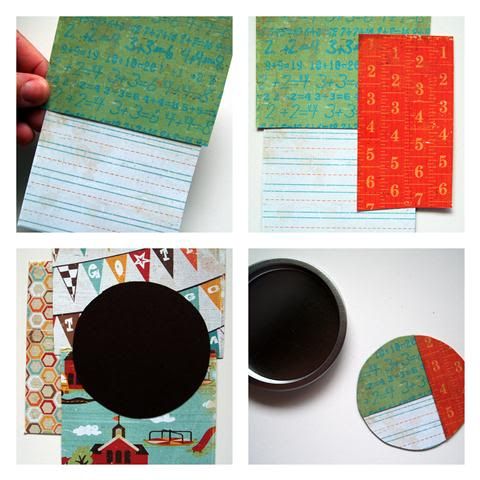 Place the circle in its place and write a little note. I also used a pop dot under the apple and added in two cute school stickers from School Spirit by Crate Paper (you can see this post on their blog
here
).
I tied a bow on the handle for a super cute and simple finished touch.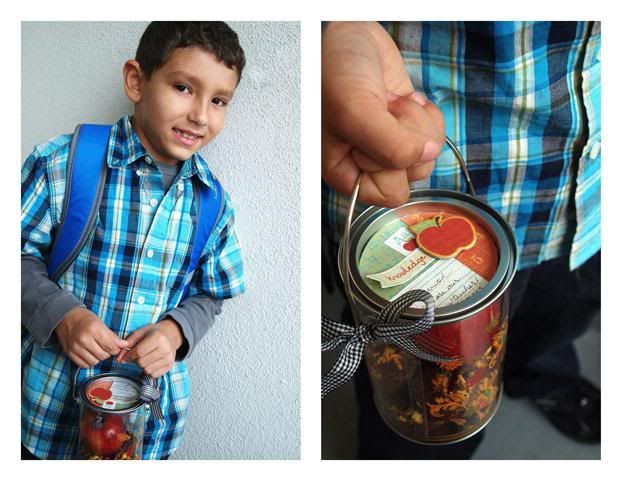 With the extra treats I bagged them up and used the School Spirit stickers. We gave these to the office ladies.
~H