Today is Bradley's LAST DAY of summer break and I'm so sad. I know most moms can't wait for school to start, so I guess I'm just different. This summer we did so many GREAT things and made so many new memories with the boys. On labor day we took them golfing and got yummy milkshakes. It was a perfect day. On Saturday we went to the beach.
Anyways, we loved going to the beach. When ever our family goes, the boys love to collection shell and other little fun finds. I took all our little cherished finds and placed them lovingly into a shadow box to remember our Summer 2010.
This gets them "out of a box" and into their own home.
To dress up the shells a little more, I added in a few scrapbook supplies.
It now sits nicely on our book shelf and my heart is full.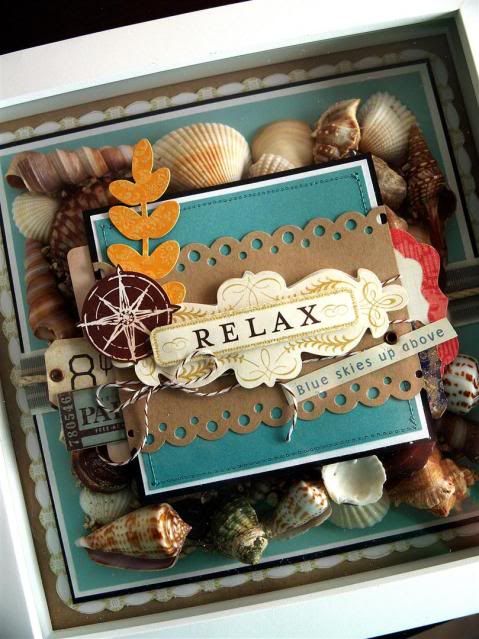 I hope you have fun with this idea and make a summer shadow box
~H