Last Saturday Jason and I decided to drive home and it felt like the longest drive ever.
We left Vegas at 11pm and got home around 4am. We are beat, but we had a great time.
The last hour of the drive we were both trying not to fall asleep!
While there we stayed at a friends vacation home, which was so nice not opening our door to the smell of a smoky casino!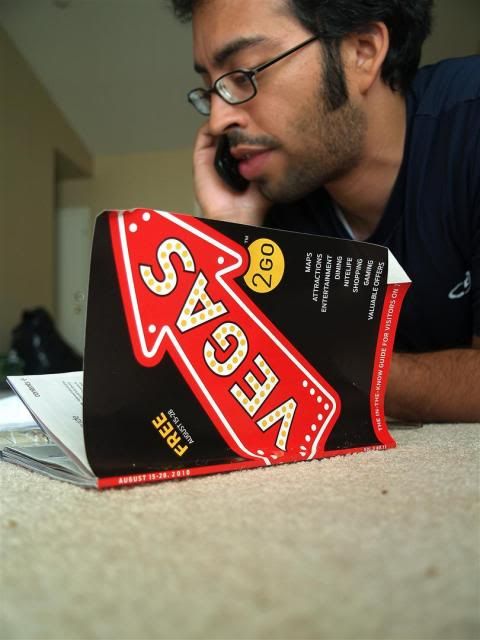 I always forget that California is one of the only states that has the no smoking rule in doors. This is yet another reason why I love Cali! It may cost a lot to live here, but the weather is perfect and there are no smoking issues in doors.
Here was our to do list: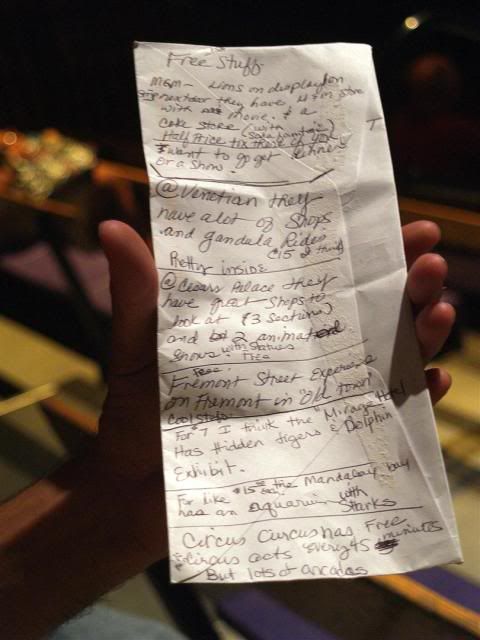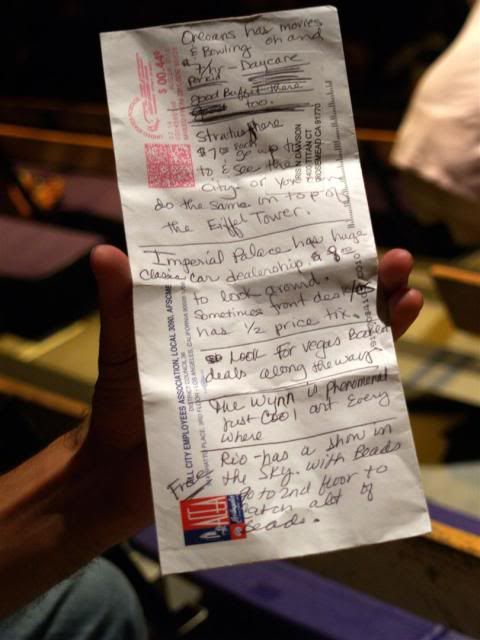 The boys loved the M&M store
And we loved this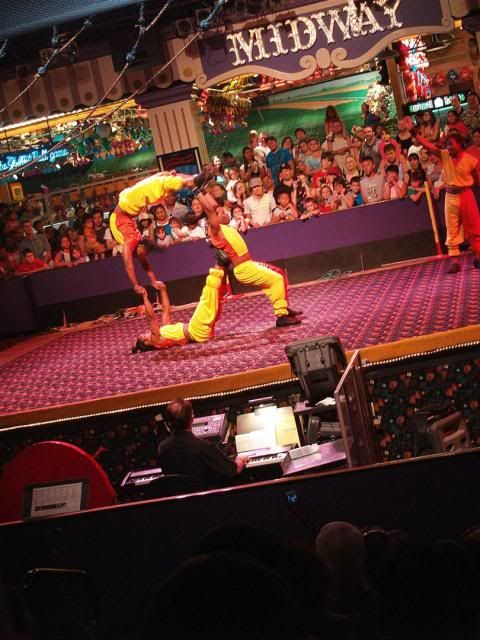 On the way up there... we stopped at Mad Greek's Cafe
I love hot weather and when we got there it was 103 degrees. I was totally fine with it, but every time Calvin got in it...it was like he was melting. He hated it and wanted nothing to do with it. Bradley also didn't like it, but he was doing so great and acted like a big guy! He was the best kid on this trip and never really complained. Anyways, the trip was for 3 days and we loved it.
Oh and we also took our T.V.
When we asked our friends what they had at the house they said "well, we don't have a T.V. there" and this was my responce...
"What the heck! I can't relax with out boob-tube-time at night!".
Most of you would think I'm crazy for wanting to take along a T.V., but we did!
We did it so we could play the Wii in the late night, once the boys were alseep. lol
AND let me say,
I
figured out how to get 99 lives on Super Mario Bros Wii
Yep... just call me/us nerds, but we are proud!
So that's enough about Vegas and now I'm going to share about LEGO Land.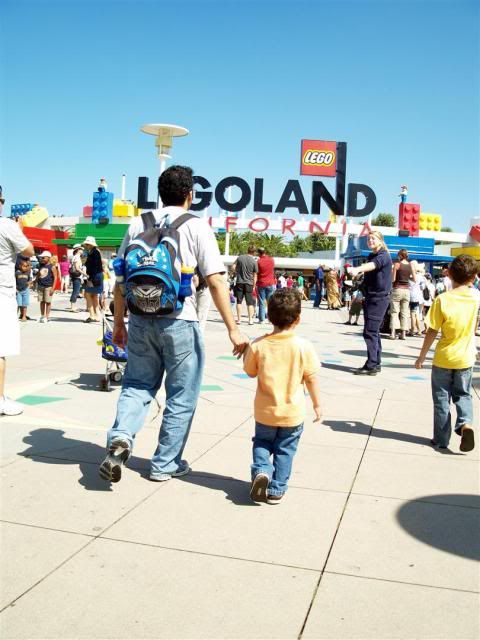 If you are ever in Cali and want to visit a kids theme park, LEGO Land is the place.
It has the Disneyland vibe, but way less people in line. The longest line was about 27 mins (which was the most popular ride). We pretty much walked on EVERYTHING!
Anyways, here are photos from the trip there.
We took cousin Spencer with us, because he is an amazing LEGO KID!
this made me laugh!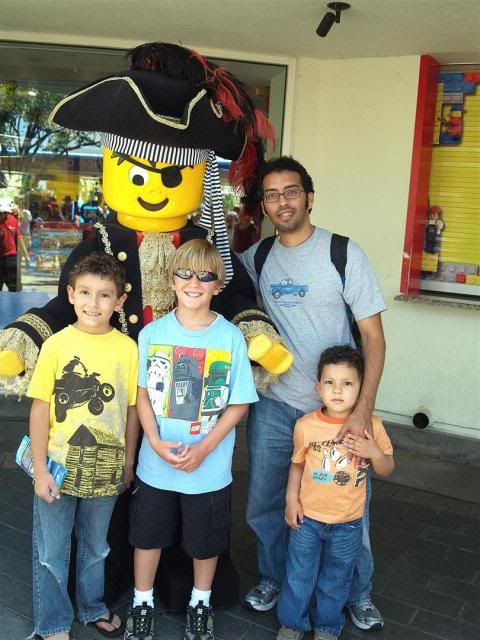 There is a shop at the north end of the park... where you can build your own LEGO people. So fun!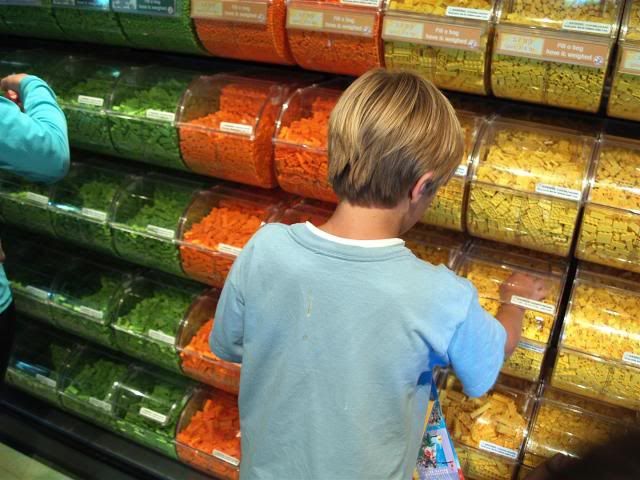 I got drenched in the water play ground! AND IT FELT GREAT!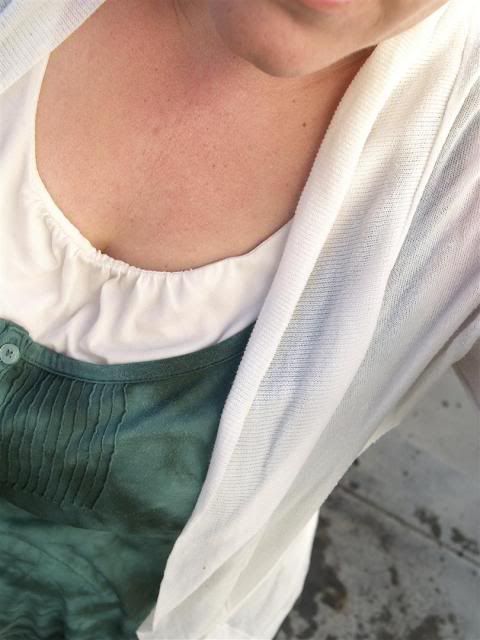 Here are all the rides
Spence got stuck and the guy had to help him lol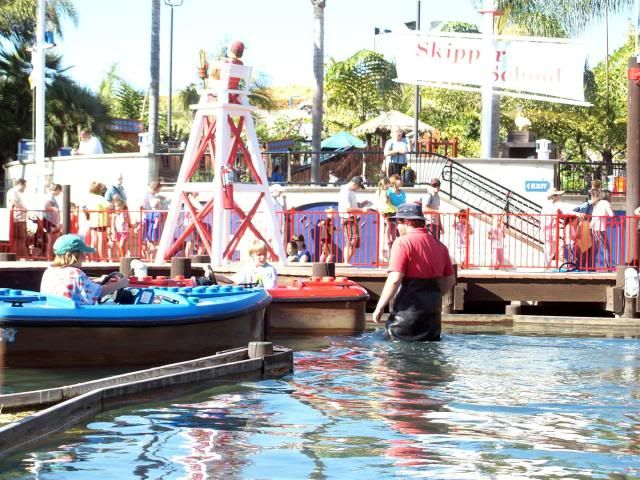 We learned that Calvin is a very focused driver!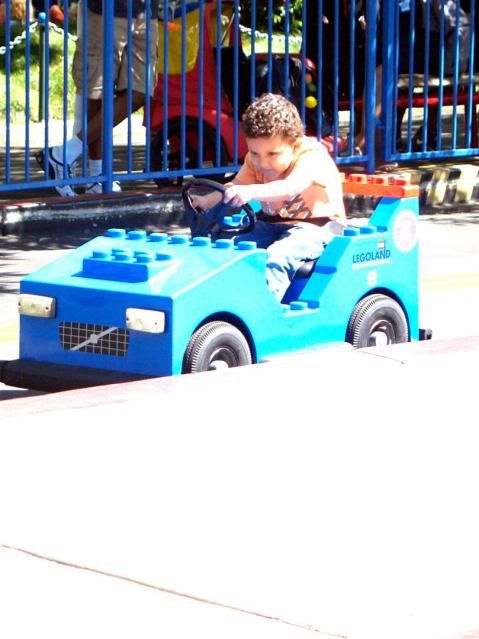 Bradley and Spencer LOVED this!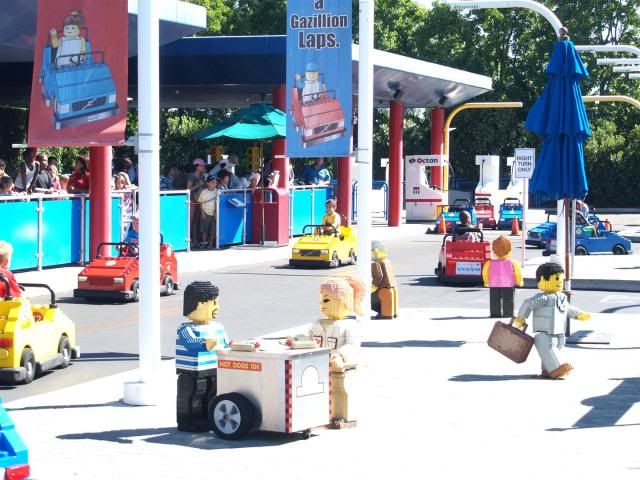 I scrapped these photos using Cosmo Cricket papers :)
Calvin loved this one and wanted to do it all by himself
while waiting in line they have play centers for the kids... so they don't go crazy. THIS IS SO SMART!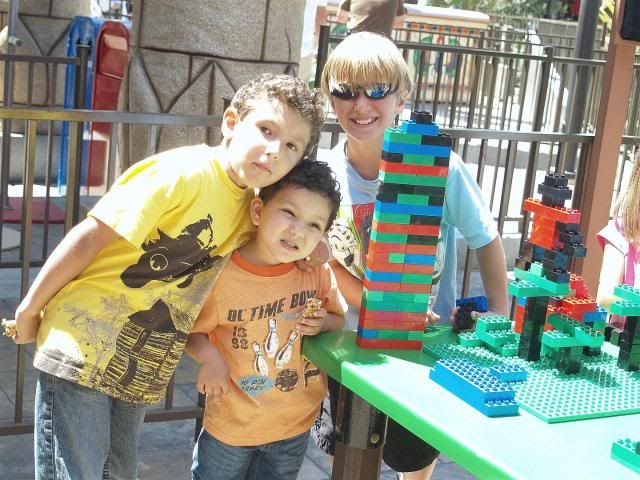 I love these photos and all the faces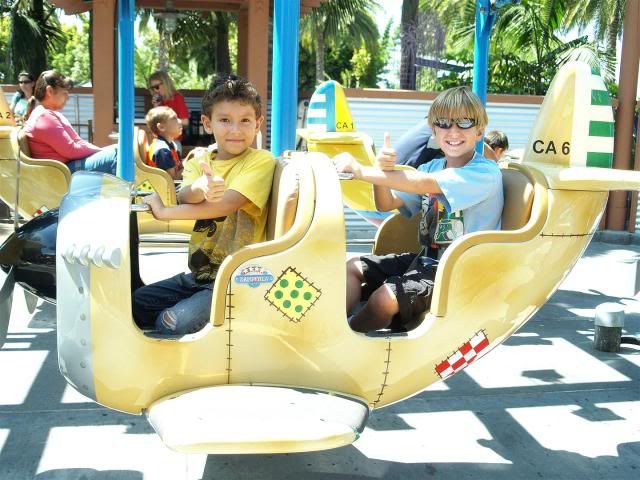 I love Bradley face and thank heavens I didn't throw up after it. I get sooooo car stick!
a BIG TIME CLOSE UP!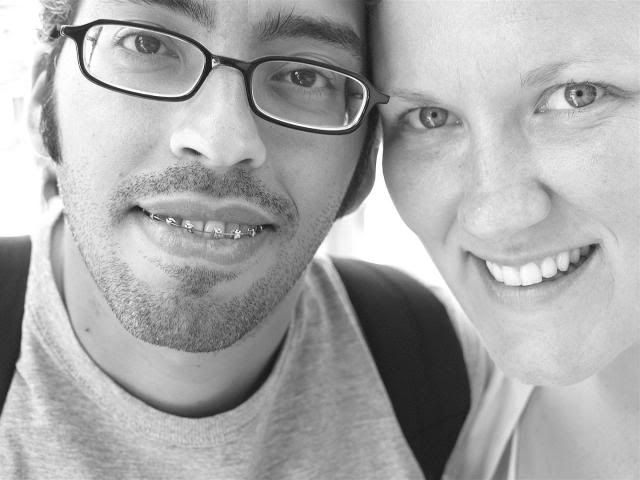 Here is Calvin taking a break. This was his first theme park without a stroller. He did great :)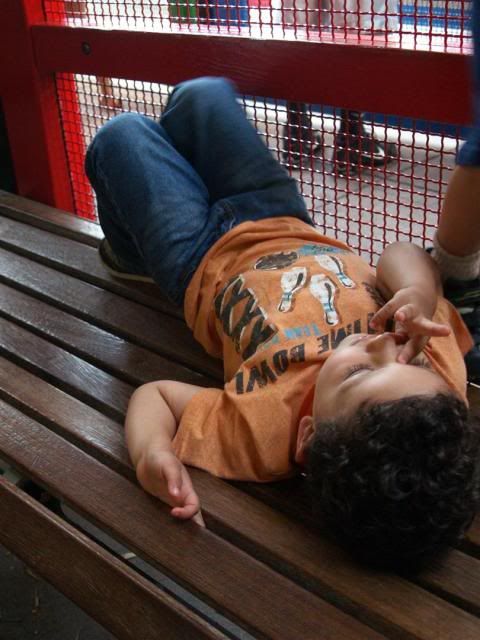 Mini land was amazing! If you have ever loved LEGO'S you will love this part. VISIT THIS AREA! It's just amazing!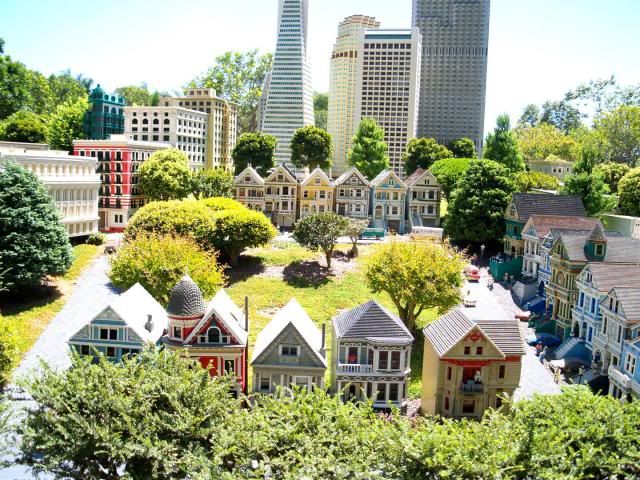 At the end of the night this shop was PACKED with kids and parents spoiling them. We couldn't resist!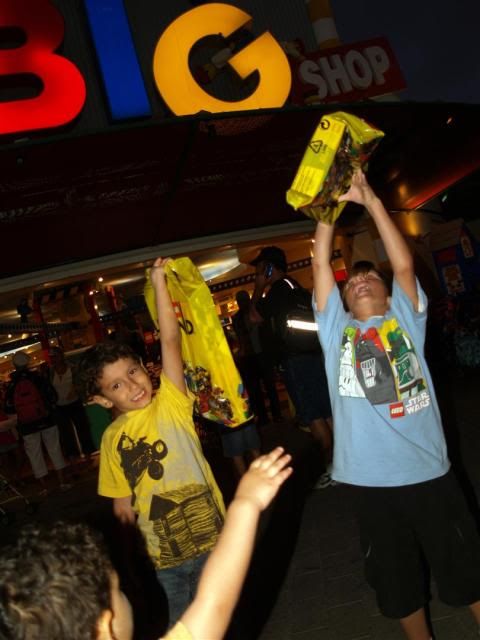 During the 2 hour drive home they fell asleep. It was a perfect trip and so relaxing! We loved every minute of it!