Yesterday, I took some pictures of the boys and decided to use a warmer tone in my camera settings. It gives a fun summer look that I love and can't wait to scrapbook. Don't you think so?
You should totally try it this summer :)
Here are the photos, of my boys wrapped up in our new beach Towels:
Two nights ago... I made this layout using American Crafts.
I really like how it turned out and I loved using these photos of my sassy Calvin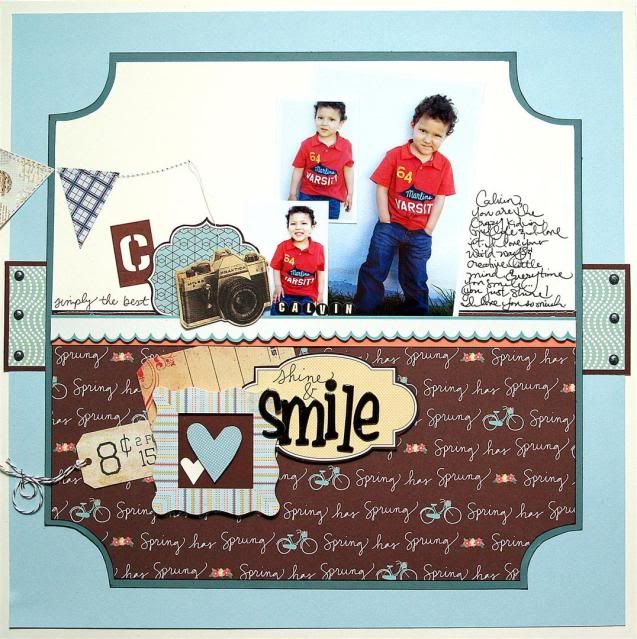 Tomorrow I'll try and post about the summer box. It's going great! I have some Fun pictures to post.
~H