I love this LAND! I'm Grateful for our freedom! And I am indebted to those that served and still do serve our country!
Here is a layout I did about Calvin and him being an American Boys :)
Using the new Independence Collection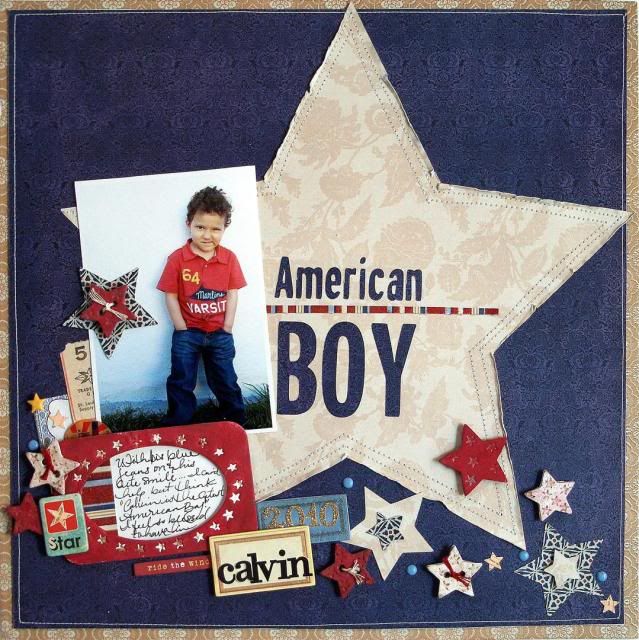 This layout will be in the July issue of GCD Studios News Letter.
If you haven't signed up for it... you totally should. This Month is going to be True "Red, White and Blue" :)
Just email me at:
Inthestudio@gcdstudios.com