When I was a little girl, I loved taking dance classes and loved my dance shoes.
I'm so excited to play this season of "So you think you're Crafty" and while looking for my audition project, I remember my childhood passion and love of dance.
I went to my local Payless Shoe Store and bought these small white ballet slippers. I'm not going to lie... I love how they smell. So fresh and new :)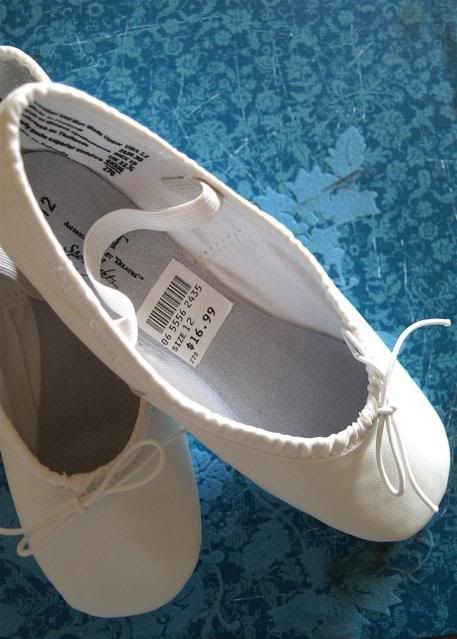 Anyways, when I got them home I got right to work.
I took of the price tag ($16.99) and picked out my embroidery thread. I went with pinks and green. Then I picked out pearls to hand sew on.
supplies in total: $23
To sew on my pearls I did a simple back stitch.
1)Down into the shoe and out (1inch in size)
2)Lace the pearls (the 1 inch fits 3 small pearls)
3)Pull back toward you
4)Down into the shoe with a small loop (to secure to the shoe) and out
5)Back through the beads(going away from you)
6)Then repeat until you bead everything on the shoe opening.
The flowers are a little more complicated, but can be found in any normal Embroidery book. I did a bullion stitch that went into a woven wheel.
My favorite Embroidery book is by Anne Butler.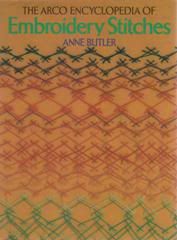 I hope you love this idea. I love making something ordinary... into something special.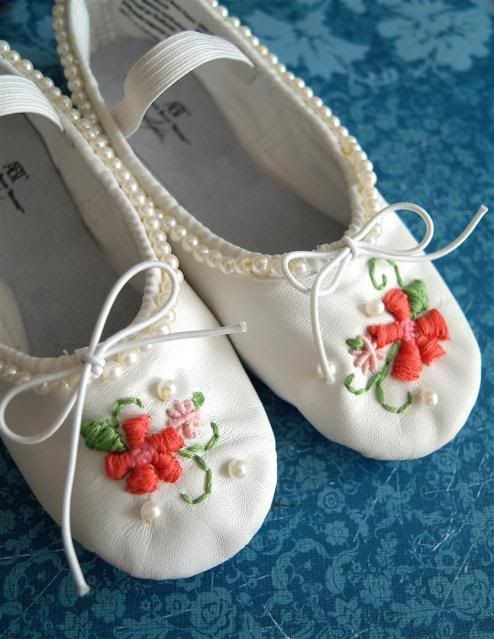 These would be so great as a babyshower gift, a baptism gift, or a birthday gift.
~H
PS these got me into the next round of
So You Think You're Crafty