This week:
Finish class for my Oregon trip next week- Done
Finish display items for Oregon trip/show table (7 items)- Done
Finish HSN stuff for Anna Griffin (date of show July 19th)- Waiting on the box and hopefully will finish tomorrow. I have to make 6 layouts and 6 cards- Not done
Help Bradley study for his 100 words spelling test tomorrow-1/2 done
Clean our home before tomorrow- I'm worried about this one!
Plan a date night for Saturday, for Jason and I- We haven't been on a date in almost a year
Pack for my trip, because I leave early Monday morning- not done
Do some work for GCD Studios before my trip-Not done
grocery shop, so the boys and Jason have a full refrigerator-I will do this tomorrow
Finish Bradley and Calvin's birthday party invites- 1/2 done
So about number 10 on my list...
Most of you know that I'm a crafter and I love small details, but most of you don't know that I'm a "spaz about parties". I LOVE THEM!! I love planning them!! I love making the food and decorations! I love making my boys feel special on their birthdays! I love it all!!!
This year Bradley(birthday June 20th) and Calvin(birthday July 25th) are sharing a birthday party. I have been planning for the past two months and am coming close to the finish line. I hired a Balloon lady and a magician. I have spent way to much time on the invites and will be giving them out tomorrow. You will see me post about this alot for the next two weeks and I'll have fun photos to share.
Today, I'm waiting on a box of stuff to finish the invites :) but here is part of the invites so far.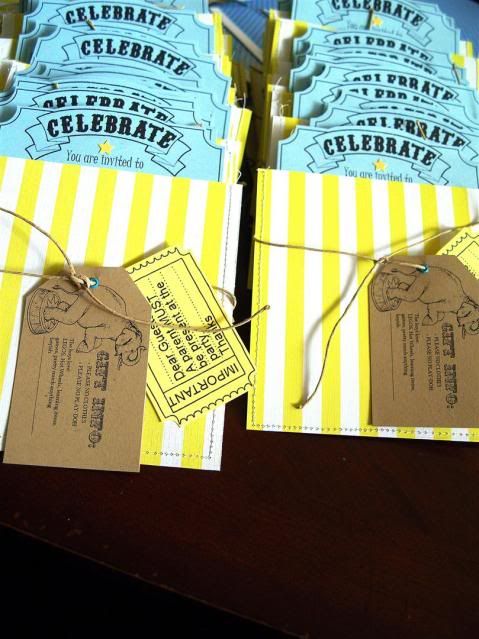 They will be going into these boxes.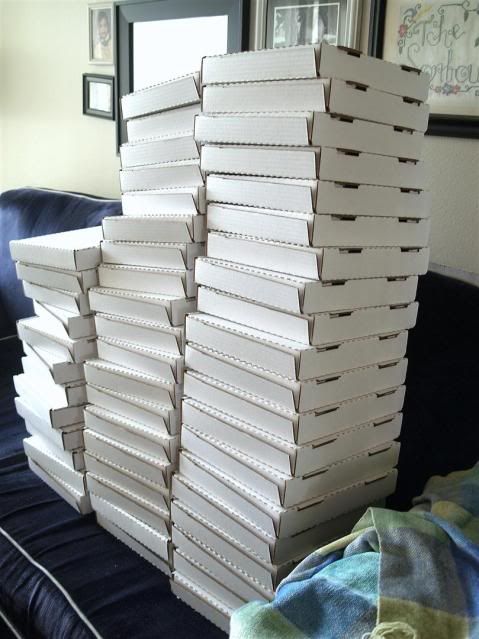 I order 50 10inch pizza boxes and will fill them with fun things.
Like I said... I'm a spaz.