This week our school celebrated Teacher Appreciation Week.
I'm the room mom for Bradley's class/teacher and so I was VERY excited about this holiday!
Mrs. Hyon is SUCH a GREAT teacher. She has taught the classroom so much in so little time. She is so thoughtful and loving to all the kids and she is SUPER patient with them.
A couple of days before the celebration began, some of the parents and I started to put our ideas together. I love how the parents and I worked together so well. After talking to many different moms, we came up with some really fun ideas.
Monday:
On this day we gave Mrs.Hyon a candy poster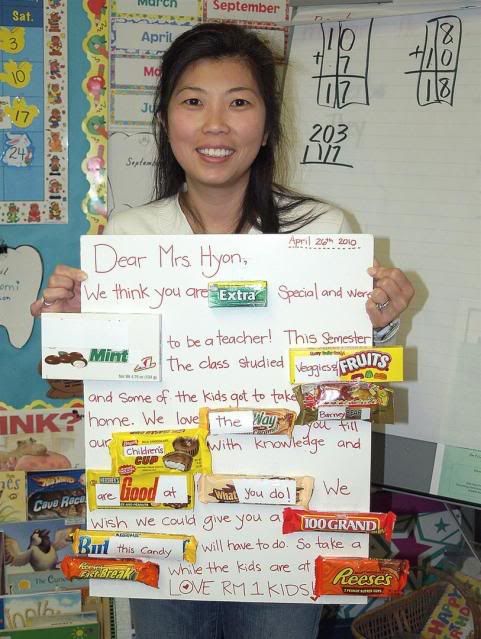 Tuesday:
All the families chipped in money to fund all the gifts. This day we gave her and her new teachers aid some Bath and Body Works goodies.
Wednesday:
Each of the kids gave her an apple. Each of the apples had a letter on it. When Mrs. Hyon got all the apples, she had to figure out the message.
We made it extra hard, because she IS a teacher ;) lol
It took her a few minutes but she got it.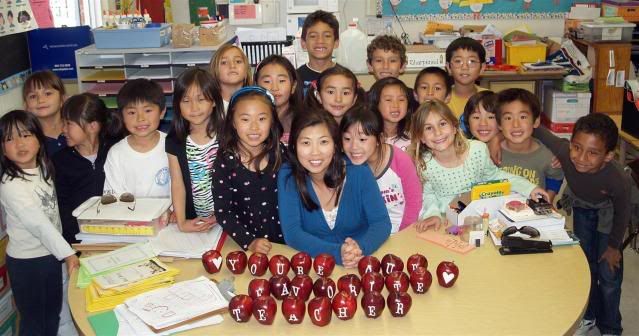 This was my favorite gift we gave her just because it was so fun to watch her! She is such a GREAT sport.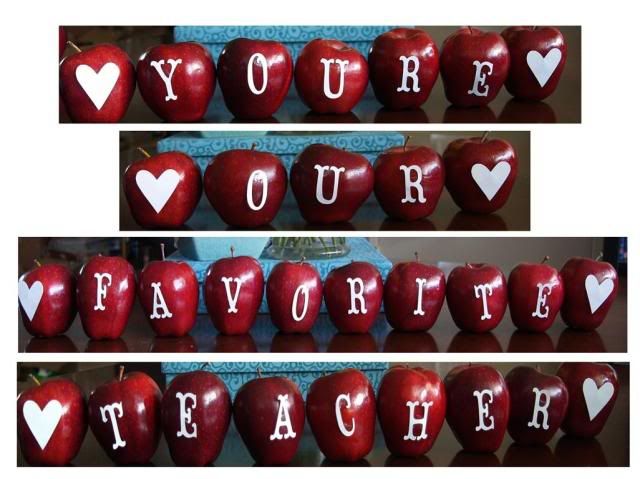 Earlier in the morning before she got to school, Bradley and I ran over to the school and hung up this sign that said "THANK YOU MRS. HYON"
With all the money from the donations (after the apple game), we gave her a gift card lei. It was worth over a $150 in value. THANKS to all the parents that donated.
Thursday:
This was a funny day! After a lot of planning we sent Mrs. Hyon on a treasure hunt. Here are 3 videos. They are a little long, but fun to watch. They are also a little bumpy looking, so don't get sick like Jason (my hubby) did. haha!


Treasure Hunt - Part 1


Treasure Hunt - Part 2




Opening her "treasures"



After the hunt came to an end... we had a yummy luncheon waiting for her.
Thanks to all the moms that helped with the food and a big THANKS to Brian's mom for being in charge of it.

Friday:
This morning... each of the children gave her a flower. It was to represent that all the children are so different and she has helped them learn and grow in their own special ways.
At the end of the school day, we gave Mrs. Hyon this little book.
All of the kids contributed a page to the book. They each drew a picture and answered "Mrs. Hyon is the best teacher because:"
And here they all are. We are missing one page from a student, but I'll add that back in later.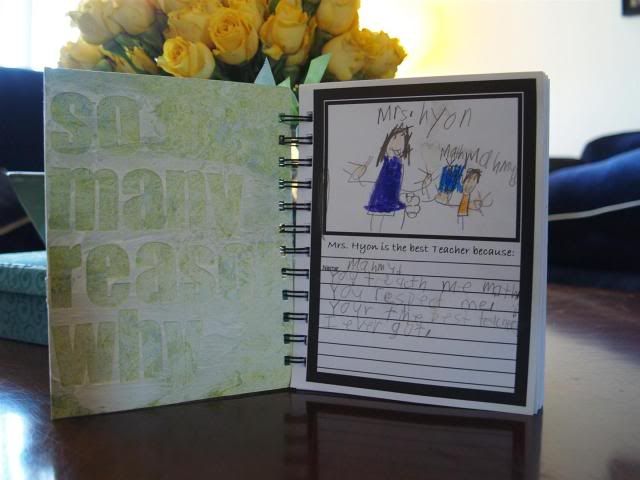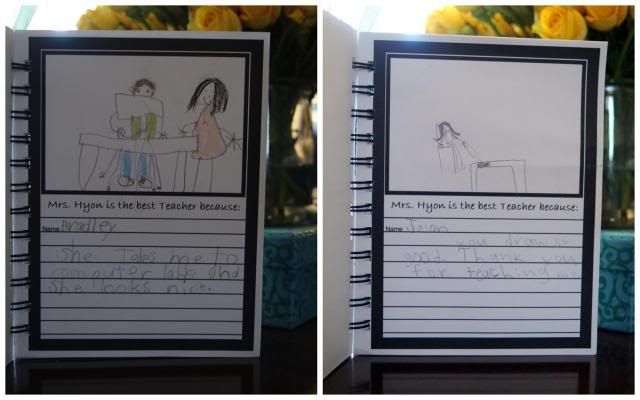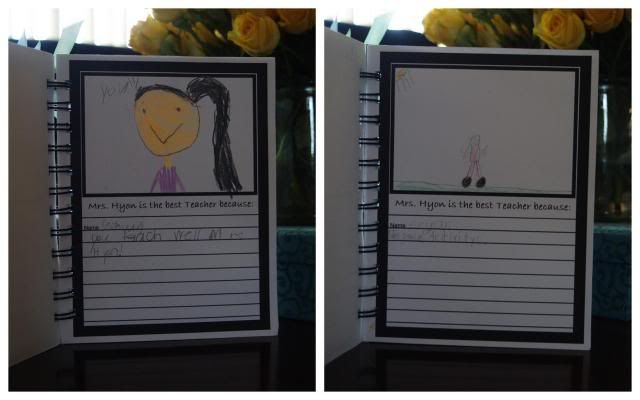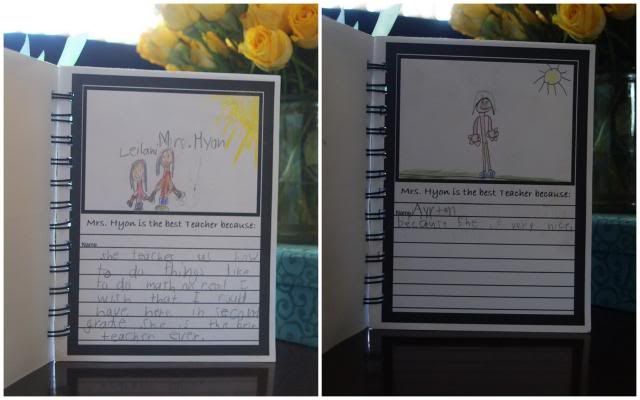 Mrs. Hyon,
We think the world of you and thank you for teaching our children each and every school day. You have touched our lives and we are forever grateful for you!
RM 1 Class
~H