Last night I watched a movie that made me cry (Away From Her)!
It was so sad and it made me realize my BIGGEST FEAR
Memory loss!!!
I've always been afraid of forgetting my life and the little things, and it's kinda why I scrap like a crazy lady.
So today I want to remember this....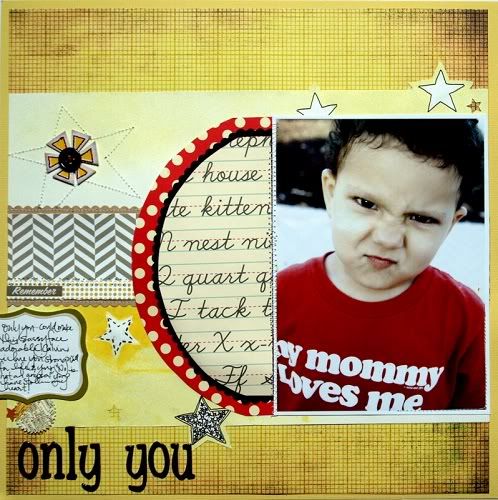 I love your sassy-ness Calvin! You remind me... of me lol