After setting up the booth on Friday and Saturday, I came home SICKER THAN SICK with bronchitis... again! I decided to take a visit to the ER to get meds and my sweet BFF Meagan went with me.
I like to make the most of everything wherever I go, so my goal in the ER was to make people laugh. I know... I'm a dork! lol Anyways, I had fun even though I was sick. Here are my forms they had me fill out.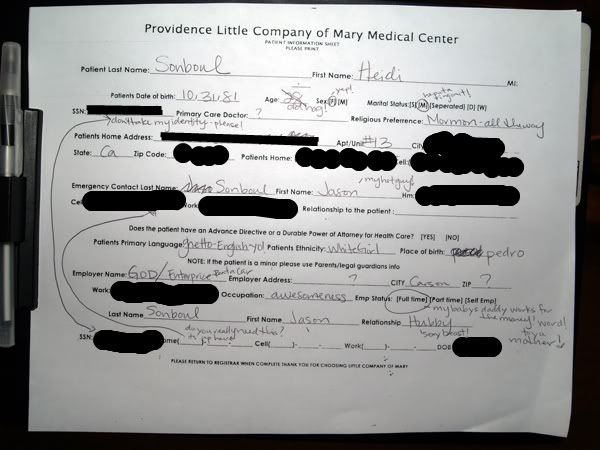 When it came time for the X-rays I had the guy laughing, as I posed for photos "with no bra on".
So, long story short... I'm back to blogging, I'm feeling much better (because of sleep), and my hubby is awesome for watching our babies and cleaning our home (while I was gone).
Life is good!