For years I've been worried about posting full body shots on this blog and on FB. The facts are, motherhood and stress have filled me out in the middle and then some. Yes... I'm still working on my weight loss journey and I long to put on a size 10 again, but why should I hide who I am right now?
I often do my head shots from the chest up, but never any full body shots and I know I'm not the only one out there who does this! I have gone to CHA for 6 years in a row. Every time I go and meet someone new, I think "Oh she looks NOTHING like her avatar". This might be a little harsh, but it's the truth and I'm positive others have thought it about me. Even though the scrapbook world is a WOMEN'S industry, we hide our weight from each other and those "long time online friends" are just as heavy. We feel the need to make comments about ourselves when meeting face to face, almost apologizing for not sharing our real size. It's Crazy! I'm not calling out all my fassy sistas, but I am going to personally put a stop to it on my end (no pun intended. haha).
Maybe it's the "
Aleida Challenge
" helping me grow inside or maybe it's me wanting a change. I just know that I want to be me and I am REALLY HAPPY being me. I am a Chubby mama who gives the best hugs and loves anyone who needs me. I dress darling for my size and I enjoy fashion. So moving forward I am taking a stand. I will no longer crops out my chubby arms or thighs. I will share my fashion likes and I will post a LOT more photos.
Tomorrow I'm doing the cover shoot for my book and I'm so excited. I have put together a few adorable outfits and my hair will be light brown (Thanks for all the comments on that post). Do I wish I was thinner for the cover? Sure I do, but this is who I am and I love me! I love knowing that I will be representing all the chubby scrappers out there. We are the majority and those other talented gals on the covers make use question our size. Again, don't get me wrong... I LOVE EVERY SINGLE ONE OF THOSE GIRLS, but I will never be Amy, Kelly, or Lizzy's size! My body was not made to be that size and it's okay.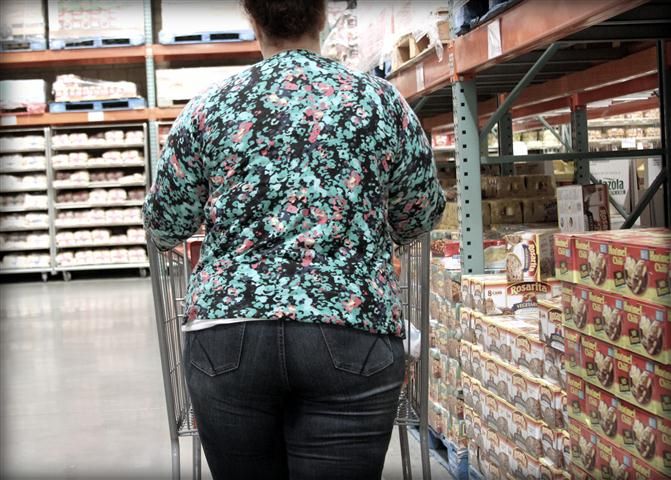 So long story short... moving forward... I am embracing my size and am going to share it all on my blog. I guess this post is me celebrating Valentine's Day in a new way. I am loving me and encouraging you to do the same. Stay tuned for more photos and Happy Birthday Dad ;)