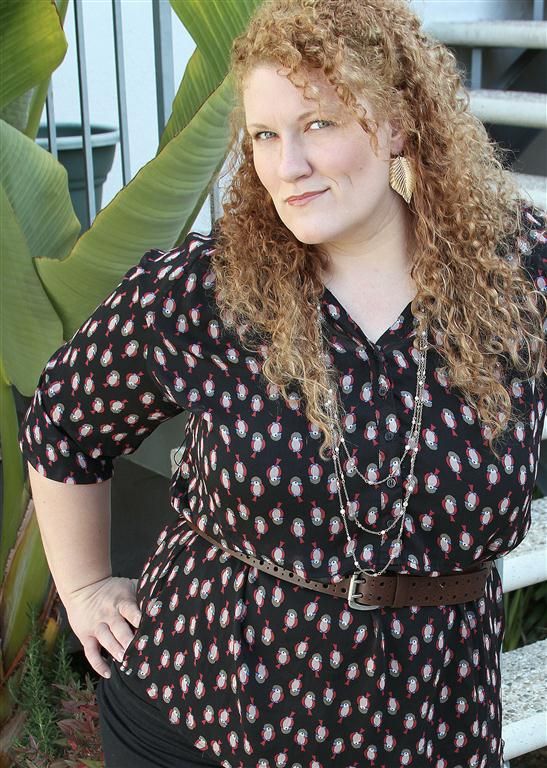 After getting ready for church, I decided to embrace my fassy (Fat+Sassy) curves and had Mr. Sonboul take a couple pictures of me. Whenever I dress myself, I look for clothes that fit my body well...being that I'm in a size 18 right now. If I wear a baggy top, I use a belt to show my waist and I wear a long skirt to make me look taller and thinner. They are silly tips, but they totally work.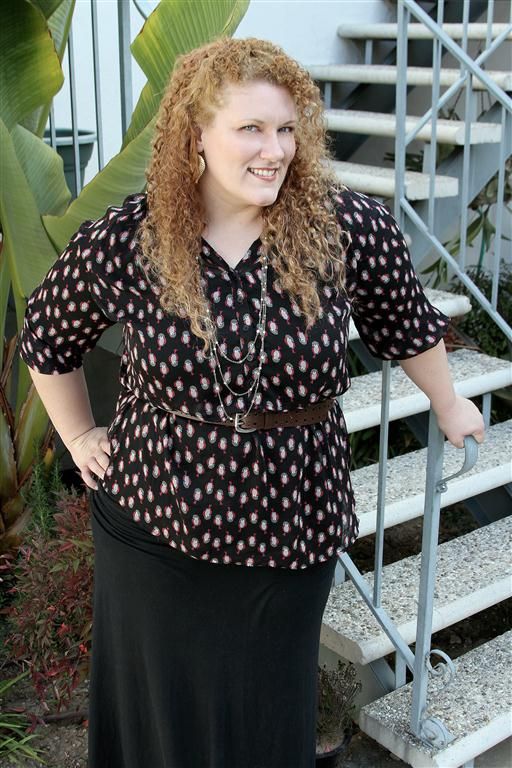 Now let me address the hair color. Oh man, it's a little TOO orange! Going lighter backfired a little and I had to reschedule the photo shoot of the cover. I moved it to this Thursday, which will give me enough time to fix the "orange hair" issue. If you look closely you can see all the different shades of color. It's a normal thing with curly hair. The curls make pockets and the color sits in them. This is why I do my own hair coloring. I know what to expect.
So today I will fix the hair issue and hope for the best. Oh the joy of having natural curly hair.