I have always loved taking pictures and so as an adult
I decided having a big fancy camera was the right fit for my hands.
My boys always want to take pictures with it and that's not going to happen.
So about 2 Christmas' back Calvin put in a request for a camera of his own.
I did a little research and guess what...
V-Tech makes a camera for kids.
Knowing that Bradley was going on that field trip
(Last week. Ya know the one I was freaking out over. haha),
I came up with something extra fun for him to do while on the trip.
Plus this way he could share the trip with us when he got home.
How to:
1. Take a note card and write ten items that they will need to photograph.
2. Cover it with packaging tape. So it will survive the trip
3. Punch a whole and clip it on a ring and to the camera.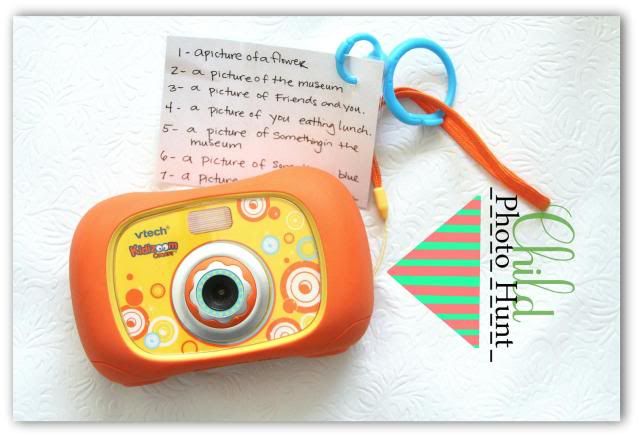 Oh... here comes the bus and look how excited he is. This was his first bus ride.
Again... I know people, but I don't care. I'm a Marlin Mom! I admit it.
Notice he is the only one clapping for the bus as it pulled up.
See, I'm just teaching him to smell the roses and to love the small things in life :)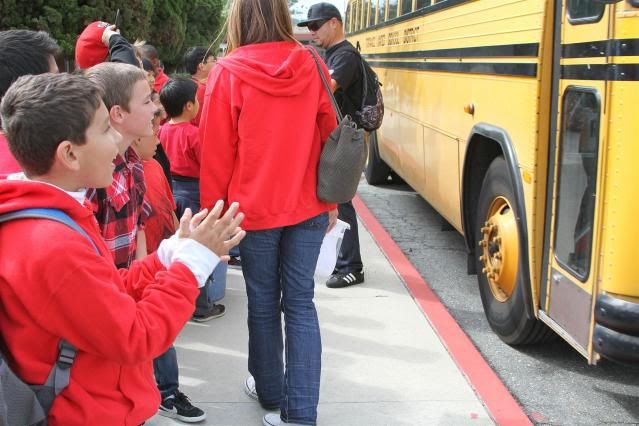 When he got back, this kid was so stoked.
He said
"Oh mommy, I feel like such a big kid".
And here are the pictures he took.
I laughed at all the fast food photos.
He got everything on his photo hunt challenge and
all the kids in his class thought it was cool. So this is a hit among kids.
Try it and they might become mini photographers