This weekend has been spent with two sick...SICK little boys. I'm pretty sure they both have the beginning of bronchitis and the flu on top of it. Last night at 1:47am I heard Calvin get up and was in the hallway whimpering. I jump upped knowing it was the flu and that vomit was coming next and I was a few seconds too late. I picked him up and got him to the bathroom.
Right as I was about to call out Mr. Sonboul's name, there he was at the bathroom door. I didn't even have to call his name and there he was. Not only did he come to help me and our spirited Calvin, but he helped clean up the floor. Yes, a man cleaning up vomit at 1ish in the morning is sexy to me! haha can you tell that I'm a mother?!
I love you Mr. Sonboul and thanks for being an amazing team mate. You make nights with the flu seem like rainbows and sunshine.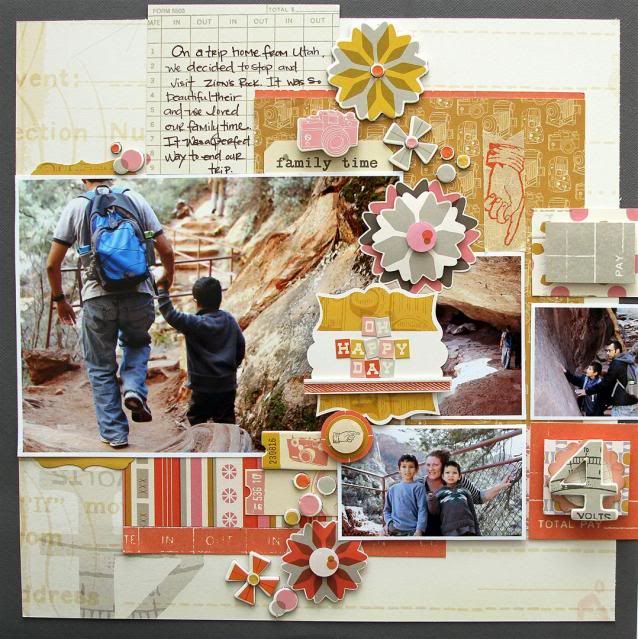 Here is a layout I did with the new Cosmo Cricket collection called
2WENTY-THR3E
The layout photos are from our trip to Zions Rock. It's so beautiful there and yet another place where Mr. Sonboul and I were a team. Zion's Rock has a lot of hiking trails along steep cliffs and I was really nervous to take the boys on them. He really helped me be calm and enjoy the hikes.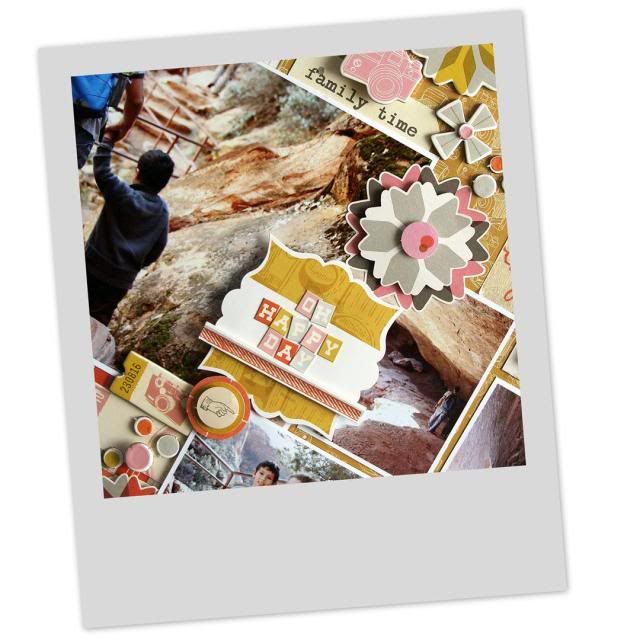 Now that CHA is over I'll be back to my normal blogging everyday schedule.
This week I'll be blogging about:
-How to make roses from frosting
-Valentine's Day
-A few more CHA photo/ how to make a banner
And much more fun.