This layout was published in a Creaking Keepsakes magazine and I thought I'd share it today. It was used for a "texture in titles" article.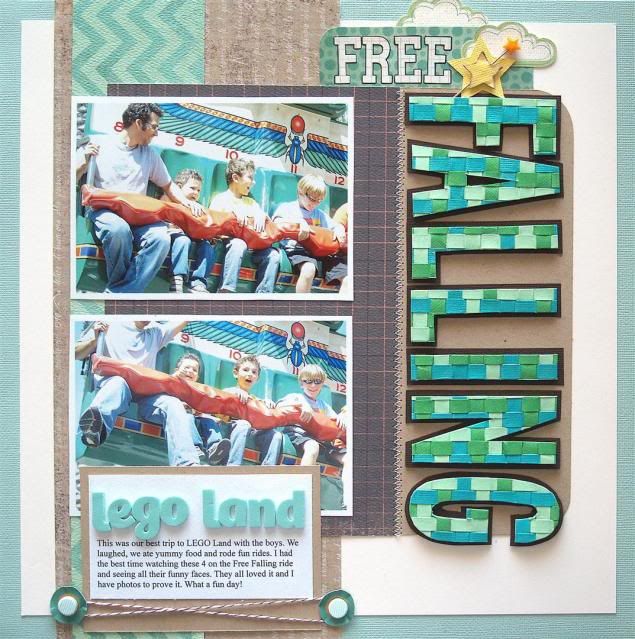 Here is a close up of the title and you can see that the title is woven.
I hope you love the texture. I'm planning on doing a tutorial for this soon, so keep a look out for it.