Okay people... I have a new favorite thing and it travels on wheels.
Most people that have dined with me at a restaurant knows that I have a weird love for grilled cheese sandwiches and order them 95% of the time. I know it's totally weird. haha
Anyways, over the summer Jason and I found out about the....wait for it... GRILLED CHEESE TRUCK! oh yeah baby... grilled cheese sandwiches on wheels and here is the best part, they put just about everything in the sandwich.
So, on mine and Jason's last date night we hit up the GCT because it was right around the corner from our home. woohoo! We got there just in time (before the line got too long), because most of the people at the end of the line don't get their orders filled. The truck works until they are out of supplies. This night we stood in line for about 2 hours (trust me... it's worth it) and when they handed us our food we paid almost $50 for 6 sandwiches and 2 orders of tots. I know that's a lot, but after standing in a 2 hour line you will deffently want to make it worth it.
Jason favorite is the Mac and Cheese with Rib & Frito's
Mine is Mac and Cheese with tomatoes and Frito's.
oh and don't even get me started on the desert grilled cheese... it's to die for!
And now for photos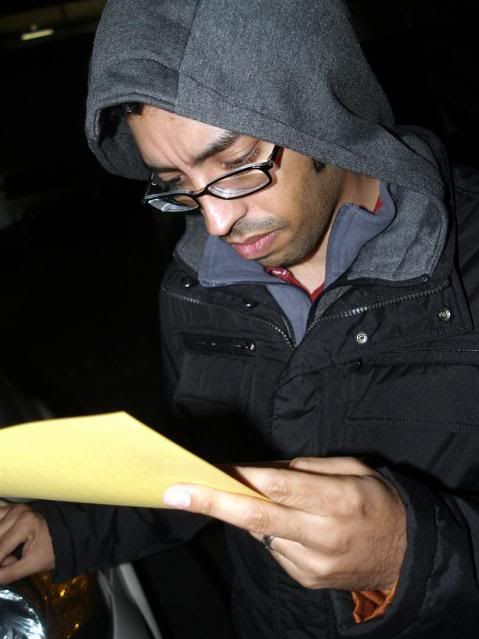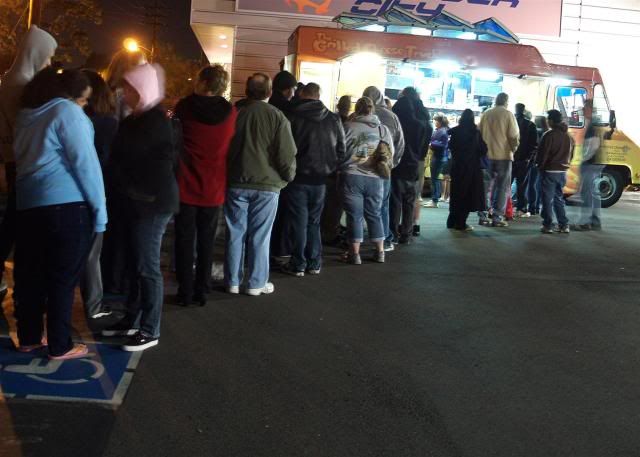 Here is the Menu if you want to check them out
http://www.thegrilledcheesetruck.com/Pages/menus.aspx
I asked the GCT peeps and they told me they might have a restaurant in the works, but for now... you'll just have to find them in random parking lots haha
Here is their next weeks line up :)
http://www.thegrilledcheesetruck.com/
~H