This is for everyone that is coming to CHA...
We have the nicest weather and it's the perfect time to visit. So pack accordingly :)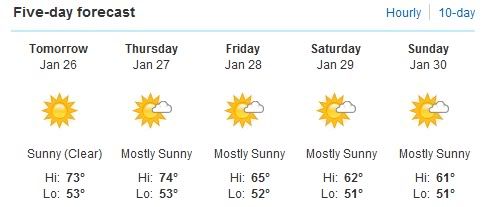 Also, here is another new layout I did just for fun. I used my sassafras goods and these fun photos of Calvin playing during the summer time.
LAYOUT REMOVED FOR PUBLICATION
Just 4 more days until CHA! WOOT!
~H