This past two days have been in the lovely high 60's and I busted out my sandals.
In fact, I even went and got a new pedicure. The place I went to didn't have a lot of color choices for polish, so I'll have to remember to take my own next time, but it was a good deal. $15 of heaven.
About 3 days ago, I made this layout (weather inspired)
This morning I was looking online at
Victory Secrets
and I found two new suits I love. Assuming my bum will be thinner by summer... I'll be going retro at the beach. I love the fabric gathering on them! so pretty!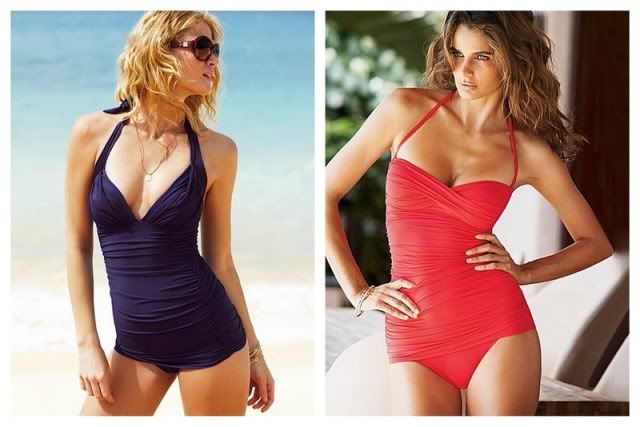 Oh summer... I'm counting down the days!
~H