Last night we went out as a family to the L.A. Temple (LDS church), to see the Christmas lights.
The lights were so beautiful and the boys had a great time walking around. While we were there I took a few pictures and I love how they turned out....
I love photography!

Here are my two new favorite pics
The City next to the Temple
This is the LA Temple.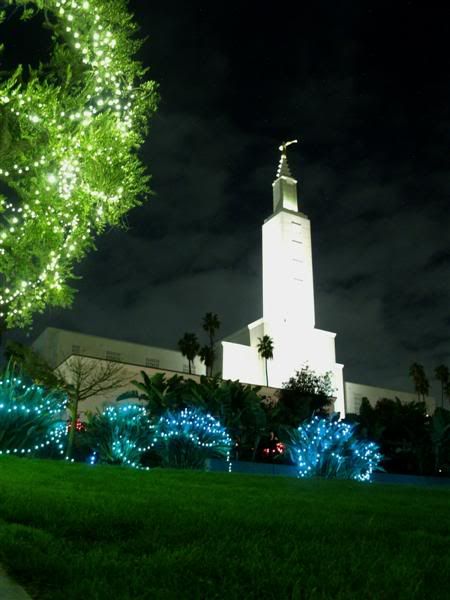 Also...even though we don't celebrate Hanukkah, I made this Manora for the
GCD blog
:)
THE WINNERS ARE:
Anna Griffin Winner:
joanna
said...
Your blog is a pleasant surprise - I'm following and enjoying!! Thanks for the chance to win goodies!
December 9, 2009 8:03 AM
GCD Studios winner:
Christie Wildes
said...
Ohh, so glad I found your blog.And both of those lines are just delish...I clicked follow this blog, so I can get updates!Thanks for the giveaways.XOXO
December 7, 2009 8:08 PM
Congrats girls! email me at
hsonboul@gcdstudios.com
and place what you won in the subject line.