Once our tree was all decorated... I thought "Oh man, Calvin is going to break a million of these small glass balls!"
Two day ago I was walking into the kitchen and my bum brushed up against the tree and
CRACK
! I had no clue 'I' would be the first person to break one! So, I'm going to plead the 5th and said "It's my bums fault" lol!
Here are a few new things I've made.
This Layout and card are from the NEW Anna Griffin Christmas collection
(The give away for this collection is until Monday. You can read more about it on my last post)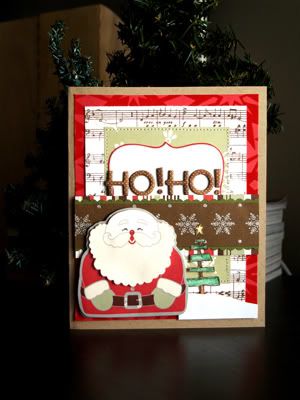 This card was made with random papers, but I used all
Purple Onion Stamps
.
PS they are have a BIG O'l Holiday sale!