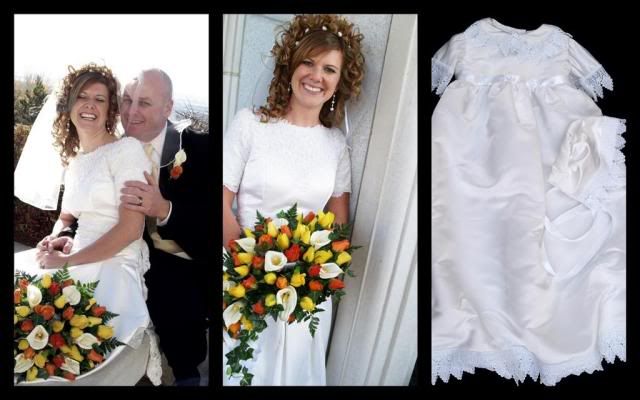 One year ago, my Brother and is beautiful wife (Leslie) got married. I couldn't be more proud of him... for marrying the girl he loved :) Then a month after they were married... Leslie got pregnant! He said "there was no need to wait to start a family" and I totally agree.
About 2 1/2 months ago my mom started to make the baby blessing gown and Leslie had the best idea. She used her wedding dress as the fabric for the blessing gown. Next week my new beautiful niece Mariah Ashton Cuppett will be blessed in it.
I'm so proud of you two for making such a gorgeous baby! I wish I could be there for her blessing. Leslie... make sure you get good pictures of her in her dress. We love you baby Mariah!